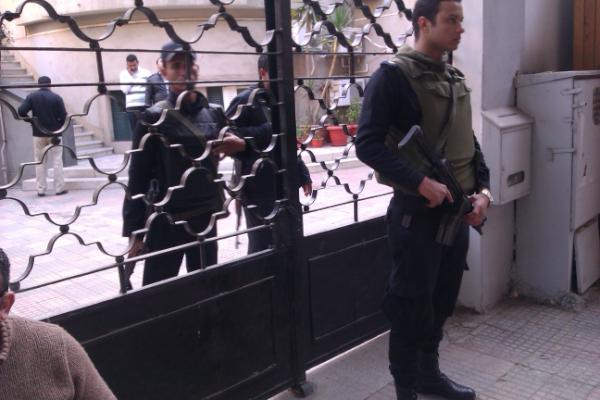 Ten human rights organizations denounced the raid of the Egyptian Center for Economic and Social Rights headquarters in the early hours of Thursday, and arresting head of the documentary films' unit in addition to other employees.
"The Egyptian Center was raided and employees have been arrested while working on a film about the strike of iron and steel workers, which was supposed to be displayed at a conference on workers' strike," a joint statement by the organizations read.
The Egyptian Center for Economic and Social Rights, founded by former leftist presidential candidate Khaled Ali, had said earlier Thursday that about 50 plain-clothed security agents stormed its office in Cairo and smashed computers before arresting six workers, including Adel, a volunteer researcher.
The arresed employees are Mostafa Eissa, lawyer Mahmoud Bilal, Hossam Mohamed Nasr, Mahmoud Sayed, Mohamed Adel and Sherief Ashour. The center said all five have since been released except for Adel.
The statement stressed that such an attack was expected "following a wave of threats and incitement, officially and in media, against civil society organizations for its role in uncovering violations."
The statement was undersigned by 10 organizations including the Hisham Mubarak Law Center and the Arabic Network for Human Rights Information.
"What is happening is a clear scenario to suppress any voice objecting to the violent practices of the Ministry of the Interior and the National Security Agency, after a series of arrests and farcical trials for a number of objectors to the policies of the ruling regime," the statement read.
Edited translation from Al-Masry Al-Youm