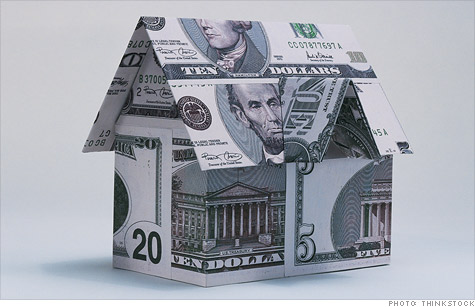 Forbes Magazine published on Tuesday a list of the richest 10 people in the Arab world.
The UAE had the lion's share with four of its businessmen making the list, Maged Al- Futaim being the richest with a total wealth of $10.6 billion.
Saudi Arabia came second with three names on the list, while the third place was secured by Egypt.
1. Prince Al- Waleed Bin Talal, $18.7 billion
Prince Al-Waleed Bin Talal is a member of the Saudi Royal family and a businessman. He is the founder, chief executive and 95 percent-owner of the Kingdom Holding Company, which handles business in the field of tourism and hospitality, financial services, mass media, entertainment, retail, agriculture, technology and aviation.
"The Arabian Warren Buffet" as nicknamed by the Times, owns Paris' Four Seasons Hotel George V as well as part of the Plaza Hotel. His company Citigroup has the second largest voting share in the 21st Century Fox.
2. Majid Al Futtaim & family, $10.6 billion
Al Futtaim is an Emirati businessman and the founder, owner and president of Majid Al Futtaim group, a real estate and retail company. Some of his company's most notable works are Mall of Egypt and Mall of Emirates.
3.Mohammed Al Amoudi of Saudi Arabia, $8.1 billion
Al Amoudi is a Saudi-Ethiopian businessman. Al Amoudi made his fortune in the field of construction and real estate. He later bought oil refineries in Sweden and Morocco. He is the largest business investor in Ethiopia and one of the largest in Sweden. Al-Amoudi's business extends to construction, energy, agriculture, mining, hotels, manufacturing and hotels amongst others.
4. Abdullah Bin Ahmed Al- Ghurair & family, $6.8 billion
Emirati Al-Ghurair is the founder of Mashreq bank, one of the leading banks in the UAE. His family's holding company runs businesses in the fields of foods, construction and real estate, among others.
Al-Ghurair also founded his own non-profit organization Abdulla Al Ghurair Foundation for Education in 2015 to provide educational opportunities to students across the Arab world.
5. Nassef Sawiris, $5.6 billion
Egyptian Nassef Sawiris has been the CEO of Orascom Construction Industries since its foundation in 1998. He is also a board member of NASDAQ in Dubai, Besix (Belguim) and NNS Holding (Luxembroug). He also works as a director at LafargeHolcim, one of the largest manufacturers of building materials. He was on the board of directors of the Cairo & Alexandria Stock Exchanges from 2004 to 2007, and in July 2008 he was appointed as a board director at the Dubai International Financial Exchange.
6. Suhail Bahwan, $4.1 billion
Suhail Bahwan from Oman is the founder and owner of the Suhail Bahwan Group, the biggest privately-owned business in Oman.
Suhail Bahwan Group (Holding) LLC has activities in the fields of automobiles, engineering and construction, steel and building materials, fertilizers and chemicals, energy and power, travel and tourism, information technology (IT), telecommunications, consumer and industrial retail, and logistics businesses.
Its activities include automobile sales and service; engineering construction of nation-building projects; design, fabrication, and erection of steel structures; granular urea production; construction and electrical activities in the oil and gas sector; and luxury residential and commercial building development.
7. Abdullah Al Futtaim, $4.1 billion
Emirati Abdulla Al Futtaim owns conglomerate Al Futtaim Group, which is run by his son Omar. It is the exclusive distributor of Toyota and Honda vehicles in the United Arab Emirates, and also owns one of the country's largest insurance companies, Orient Insurance Co. , which insures most of local real estate behemoth Emaar's properties. After Dubai Festival City and Cairo Festival City, Al Futtaim is set to open Doha Festival city in April 2017.
8. Naguib Sawiris, $3.9 billion
Egypt's Sawiris family is the owner of Orascom company. Naguib was a major player in the growth and diversification of the business. Today, Orascom is considered one of the largest and most diversified businesses in Egypt. Sawiris added to the company by establishing the railway, information technology, and telecommunications sectors of Orascom.
Sawiris also led a merger between Win Telecom, the parent company of Orascom Telecom Holding  and VimpelCom Ltd. in April 2011. At the time, the merger created the world's sixth largest mobile telecommunications provider, operating in 20 countries and  serving 181 million customers.
9. Prince Sultan bin Saud Al-Kabeer, $3.8 billion
Prince Sultan Al Kabeer is a member of the Saudi royal family. He is the founder of dairy company Almarai, keeping a nearly 24 percent stake. One of the largest dairy operations in the Middle East, Almarai transports milk from its Holstein cows throughout the Gulf countries. According to the Breeders' Cup horse racing organization, Al Kabeer keeps a stud farm outside of Riyadh where he trains some 100 horses.
10. Hussain Sajwani, $3.7 billion
Emirati Sajwani is the founder and owner of Damac Properties that sells apartments mainly to non-Emiratis.
Damac teamed up with Donald Trump in 2013 and developed two Trump-branded golf courses. One of them is located in Dubai, which opened in 2017 and the Trump World Golf course, designed by Tiger Woods which is set to open in 2018. Sajwani also founded a food service business, with a target client base of the US military and construction company Bechtel.