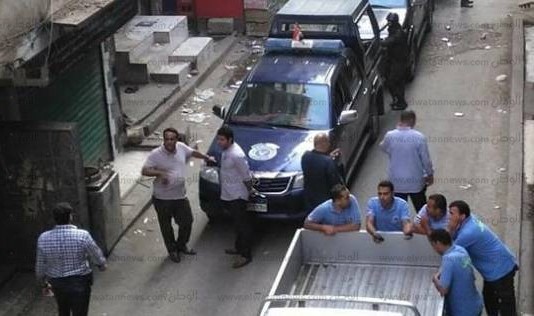 The Interior Ministry has reported that police killed 12 terrorists on Thursday, after discovering their hideout in North Sinai's al-Arish city.
It added that police first killed seven terrorists in an exchange of fire.
The police then reportedly pursued five terrorists north of the ring road, near the first district of al-Arish, and killed them in a second fire exchange.
Police seized several machine guns, ammunitions, and explosive devices.
The ministry added that eleven terrorists, including two top leaders, were also killed in al-Arish, North Sinai by security forces.
Egypt's National Security Agency (NSA) was tipped off on a group of terrorists, who were using an abandoned fuel station as a hideout at Gesr al-Wady (Valley Bridge) in Arish.
Edited translation from Al-Masry Al-Youm.