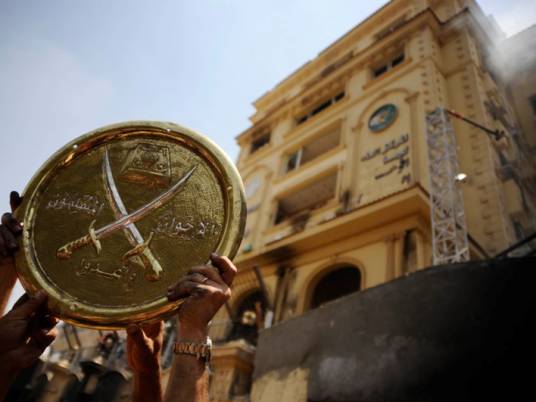 Moqattam Misdemeanor Court has sentenced 13 suspects, including seven guards of Khairat al-Shater, deputy supreme guide of the Muslim Brotherhood, to two years in prison for attacking several journalists in March in front of the Muslim Brotherhood headquarters in Moqattam.
Clashes erupted between supporters and opponents of former President Mohamed Morsy, and later with security forces after a group of Brotherhood members allegedly attacked protesters who were spraying anti-Brotherhood graffiti near its headquarters. Journalists reporting the events were also attacked.
Well-known political activist Mervat Moussa was reported to have been slapped on her face and then fell to the ground.
Edited translation from Al-Masry Al-Youm