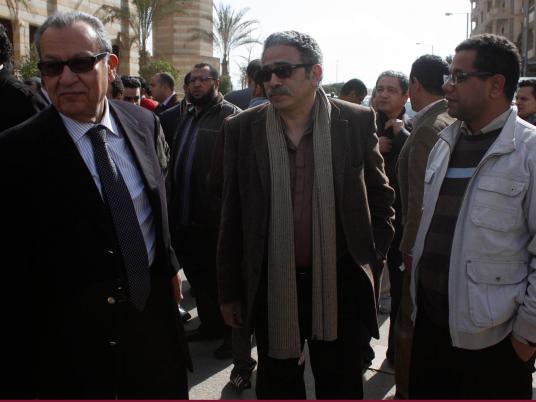 Bab al-Shaariya Misdemeanors Court sentenced 138 members of the Muslim Brotherhood on Monday to two years in prison with hard labor for involvement in the violence that erupted in Ramsis Square.
It referred another suspect–a minor–to court.
Police had arrested dozens of the Brotherhood supporters during violence that took place near al-Fateh mosque in Ramsis days after the dispersal of the Rabaa al-Adaweya and Nahda sit-ins in August.
Almost 600 protesters, most of them peaceful, were killed by the army in the dispersal of the sit-ins and in Ramsis Square. The interim government has only addressed violence orchestrated by the protesters, but has so far overlooked the mass killing of unarmed civilians due to their political affiliations with the Brotherhood.
Edited translation from Al-Masry Al-Youm