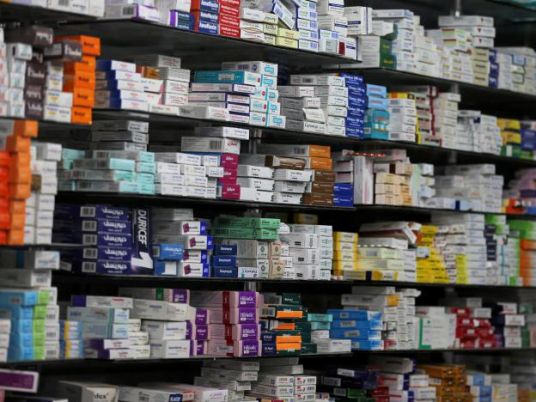 The Ministry of Health and Population (MOHP) has announced that the Central Department of Pharmaceutical Affairs of the Ministry recalled 14 medications that contain the heart drug 'Valsartan' that used to treat high blood pressure, following discovery of an impurity that could possibly lead to cancer, according to the U.S. Food and Drug Administration (FDA).
MOHP addressed the drugs manufacturers to freeze their stocks of medicines from the Egyptian markets and to withdraw all that has been distributed in the pharmacies.
"This recall is due to an impurity, N-nitrosodimethylamine (NDMA), which was found in the recalled products. However, not all products containing Valsartan are being recalled," FDA says. " The NDMA is classified as a probable human carcinogen (a substance that could cause cancer) based on results from laboratory tests. The presence of NDMA was unexpected and is thought to be related to changes in the way the active substance was manufactured, according to the FDA.
The drugs are Valsarcard, 80mg tab, Valsarcard Comb, 80/12.5mg tab, Valsarcard Comb 160/12.5mg tab, Elimolivan 5/160mg tab, Pressthioval tab, Zarlodip tab and Alkapress Plus 5/160mg F.C. tab.
It also included Disartan 80mg cap, Disartan Co 80mg cap, Disartan 160mg cap, Disartan Co 160mg cap, Amilo Plus tab, Blokatens 5/160mg tab and Blokatens 10/160mg tab.
FDA asked three Major Pharmaceuticals companies, Solco Healthcare and Teva Pharmaceuticals Industries Ltd., to withdraw their valsartan products and any drugs containing valsartan/hydrochlorothiazide (HCTZ).
The MOHP warned high pressure patients who were using on of those medications to contact their doctor to change the prescription.