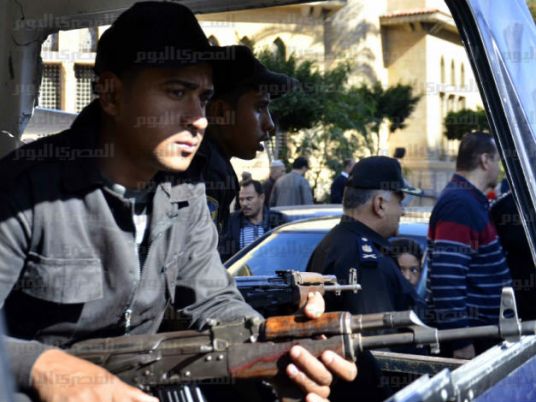 Security forces killed 14 militants in a shootout as they broke into their training camp in the Ismailia governorate, the Interior Ministry said in a statement on Saturday, adding that most of them were linked to the recent attacks on security forces in Sinai.
"As part of ministry efforts to track runaway militants involved in recent attacks in North Sinai, that target both armed forces and police forces, we have received intelligence that North Sinai militants are preparing new recruits from all over the country in a training camp in Ismailia," the statement read.
Only 5 of the dead militants were identified by the Interior Minister,  38-year-old Mohamed Habib from Qalyubiyah, 32-year-old worker Tarek Abdallah from Giza, 22-year-old worker Mohamed al-Aziz from Fayoum, 25-year-old house guard Khaled Hussein from Daqahliyah and 16-year-old perfume seller Ali Mostafa from Cairo.
The Interior Ministry added that gunmen had opened fire on police as they approached a desert training camp for militants in Ismailia. The officers returned fire, killing the 14 militants.
The city of Rafah in Northern Sinai saw one of the deadliest attacks in the early hours of Friday morning, which targeted armed forces checkpoints, reportedly killing at least 23 soldiers and injuring dozens of others. The attack, claimed by the Islamic State, was immediately followed by military airstrikes that killed at least 40 militants, according to a statement by the Armed Forces spokesperson.
Egypt faces an Islamist insurgency led by the Islamic State group based in the Sinai Peninsula, where hundreds of soldiers and police have been killed since 2013.
The Islamic State has also intensified attacks on security forces and Coptic Christian civilians in recent months, killing about 100 Copts since December.