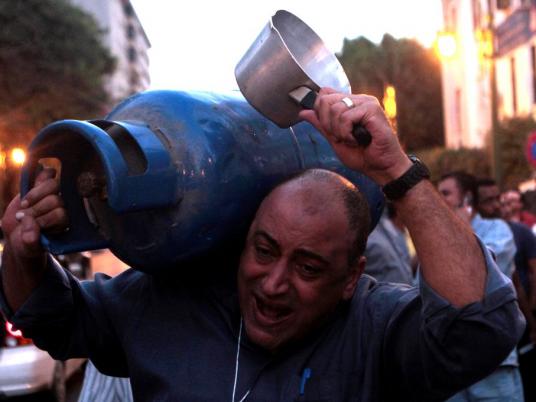 North Giza prosecution has ordered a remanding of 14 persons, arrested in Imbaba while protesting on November 11, to be brought into custody for 15 days pending investigations. Seven minors, arrested on the same day, were ordered to be released.
A group named Movement of the Poor called out through social media platforms over the past few weeks for protests to take place on November 11 against soaring prices and other austerity measures taken by the government that directly affected Egyptian citizens.
Prosecution leveled accusations against the suspects for protesting without prior permission, joining a terrorist group, blocking roads, assaulting security forces and possessing ammunition.
Edited translation from Aswat Masriya