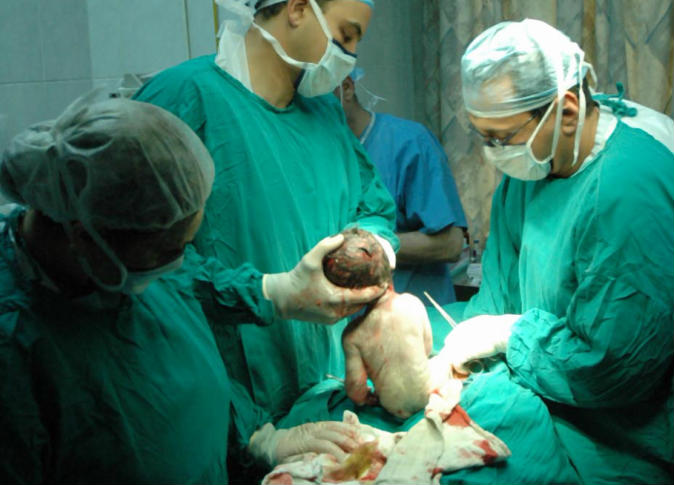 "She needs to be taken quickly to the hospital and given blood," said the doctor to Khaled when his wife's labor process could not be completed at his private village clinic.
Khaled took her in a taxi because the doctor said the ambulance would be late, but the hospital told him that she had died from hemorrhaging.
What happened to Khaled's wife happens to 1,400 women every year, as there are 52 maternal deaths per every 100,000 births, according to Health Ministry statistics. The families of the victims usually blame fate for it, while only a few people press charges against the doctors of private clinics.
Egypt has only achieved a 70-percent reduction in maternal deaths from the target set by the United Nations and the World Health Organization to reduce it by 75 percent from 1990 to 2015.
The Health Ministry attributed the high maternal mortality rate to an absence of awareness on the part of mothers who give birth in private clinics that are not licensed or equipped for that purpose.
Edited translation from Al-Masry Al-Youm