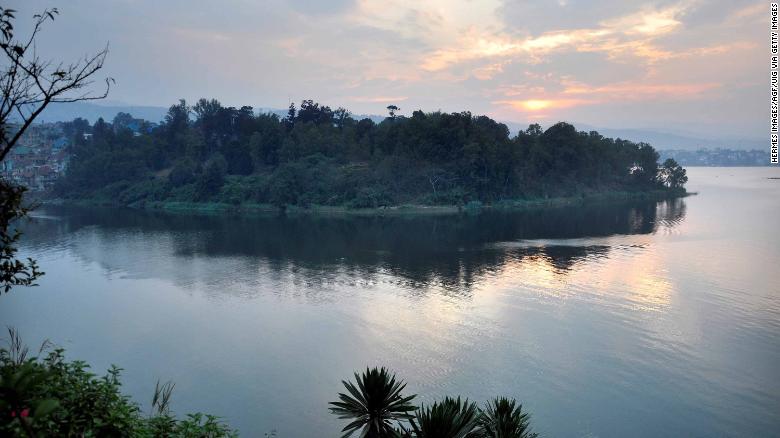 Goma, Congo (CNN)–As many as 150 people are missing after a passenger boat sank on Lake Kivu in eastern Democratic Republic of Congo, President Felix Tshisekedi said.
The disaster happened Monday evening, but details of the incident were only just emerging Wednesday.
President Tshisekedi said he was "very saddened" by the news and extended his condolences to the families of the missing.
"I am very saddened by the shipwreck of a pirogue on (Monday) April 15 on Lake Kivu. The provisional toll is 150 people missing," Tshisekedi said on his official Twitter account.
Vital Muhini, national Deputy from South Kivu province told CNN on Wednesday that 37 people have been rescued so far and three bodies were recovered from the site of the sinking.
Muhini said the overloaded boat departed from the port of Kituku in Goma in eastern Congo when it capsized into the lake in South Kivu province.
Early investigations into the disaster revealed that passengers were not wearing life jackets and a passenger manifest was not available to account for the total number of people on board the boat, Muhini said.
"It's unfortunate to find that people travel aboard a small boat and there is not even a manifest, with a heavy cargo of goods. The people had no life jackets, … which calls for the sanctions of all the perpetrators who contributed to this sinking," Muhini told CNN.
Fatal boat accidents frequently occur along waterways in the Democratic Republic of the Congo, on the Congo River and on the country's lakes, where water is a primary means of transport for residents outside its major cities.
The country sacked its transport minister after a string of accidents along its waterways in 2011 in a move to tighten safety issues in the sector.
More than 100 people were declared missing after two boats collided on the Congo River in 2015, according to the World Health Organization.
The agency said passenger boats often sink in the country due to the age of the vessels and their failure to follow rules of navigation.
Jounalist Patrick Felix Abely reported from Goma and CNN's Bukola Adebayo wrote from Lagos.
Photo: Democratic Republic of Congo, Kivu Lake. (Photo by: Hermes Images/AGF/UIG via Getty Images)