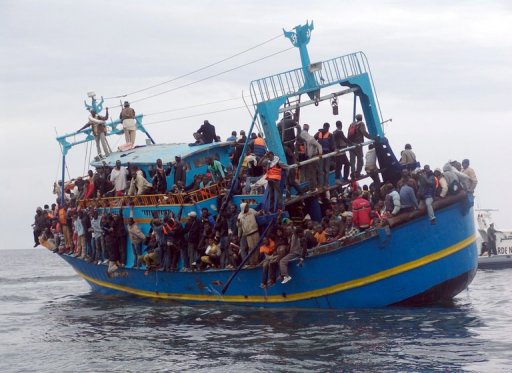 More than thousand Egyptian fishermen are stranded in a Libyan seaport, facing a serious threat after the region was closed both by land and sea by militant groups.
Ahmed Abdo Nassar, head of the fishermen association in Kafr al-Sheikh, told Al-Masry Al-Youm that 1,500 fishermen have been stranded at the Libyan seaport of Zuwara over the past two days, noting that some groups had threatened to set the region ablaze.
Nassar said he had received pleads for help from fishermen there, calling upon the government to intervene for their safety.
He pointed out that the Egyptian fishermen had been working there legally based on contracts.
Egypt has evacuated thousands from Libya since the 2011 uprising that ousted former leader Muammar al-Qadhafi. Several Egyptians had been killed by armed militias and others occasionally held for ransom.
Edited translation from Al-Masry Al-Youm