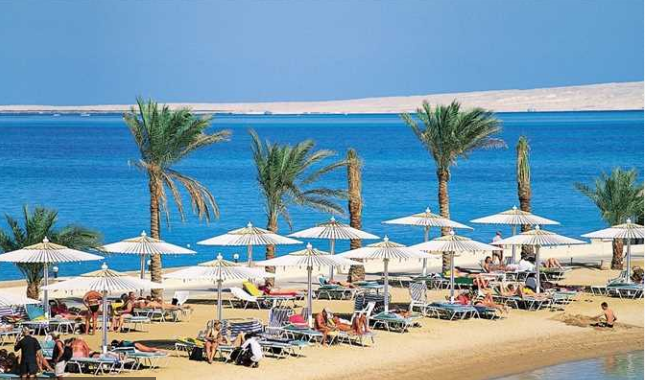 With the start of winter season, Hurghada Airport saw 17,000 tourists arrive on 84 flights on Thursday, Airport sources reported.
German, English, and Ukrainian tourists recorded the highest numbers, the sources added.
On Thursday, Safaga Port Authority received the German Mein Schiff cruise ship, the seventh largest tourist ship in the world, carrying three thousand tourists of various nationalities as well as a one-thousand-man-strong crew.
Egypt's Ministry of Tourism announced on Tuesday that resorts in Hurghada received around 194 thousands tourists from 27 countries during October.
According to Ministry of Tourism's statistics, German tourists ranked first followed by Ukrainians, Czech and British.
The number of tourists arriving in Egypt rose with 51 percent year-on-year in the first four months of 2017, with an expected "significant increase" starting this winter, chairman of the Tourism Promotion Authority Hisham El-Demery said in a press statement on Wednesday.
The latest promotional tourism campaign, which was launched in September in 2016 in 11 countries and is still ongoing, has extensively improved tourism, Demery said, adding that $19 million were spent on the campaign in 2016, while in 2017 $9 million have been spent so far.
Egypt's tourism revenues jumped 211.8 percent year-on-year to $5.3 billion in the first nine months of 2017, a government official told Reuters in October, as the industry starts to recover after years of political upheaval that drove visitors away.
Edited Translation from al-Masry al-Youm