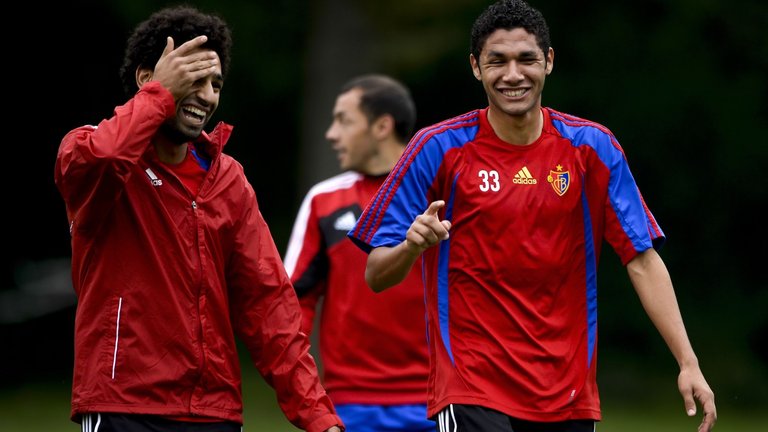 Two Egyptian footballers, Mohammed Salah and Mohammed al-Neni, will participate in the final match of the UEFA's Champions League and UEFA's Europa League with their respective teams Liverpool and Arsenal against the two English teams Tottenham and Chelsea on June 1.
Liverpool qualified for the final match of the Champions League after achieving victory over Barcelona 4-0 in the return match on Tuesday. Liverpool lost the first match against Barcelona 0-3.
Salah was absent from the Champions League's semi-final, a second-leg tie with FC Barcelona, due to a head injury, which he sustained in the previous game against Newcastle.
With Egyptian midfielder Mohamed el-Nanni, Arsenal qualified for the final match of the European Championship after achieving victory over Valencia in the semi-final, 3-1 and 4-2.
Salah has contributed to 100 goals in total for Liverpool, out of which he scored 69. He played one match with Italy's Roma against Barcelona in the 2015/2016 Champions League. He failed to score any goals during the match, which ended 1-1.