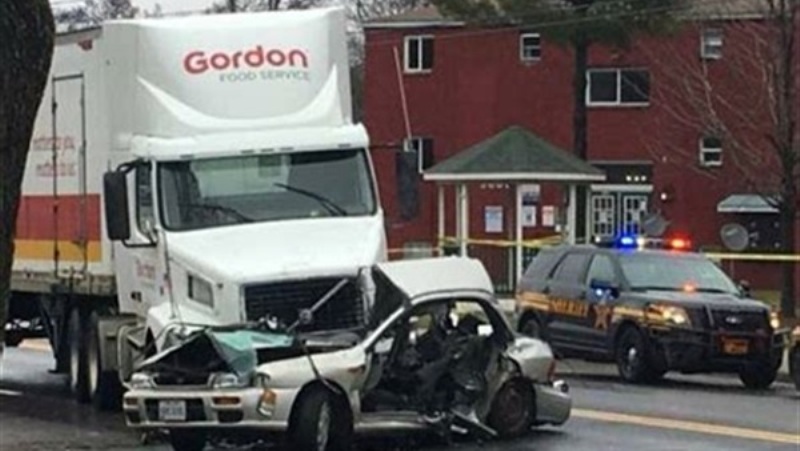 Two persons diad and another seven were injured on Tuesday after a private car collided with a lorry car in front of a cement factory on the Eastern Desert Road in Beni Suef governorate.
Ambulances transferred the victims to the Public Beni Suef Hospital.
Undersecretary of the Ministry of Health in Beni Suef Abdel Nasser Hamouda said that the dead persons were Taha Hassan Nemr, 45, from Minya governorate, and Mansour Gamal Mohammed, 44. They were transferred into the morgue of the Beni Suef Public Hospital.
The injured victims suffered frontal wounds, a suspected fracture of a left leg and right leg and head injuries and bruises, suspicion of internal bleeding in the abdomen and suspected fracture of a spine.
The Central Agency for Public Mobilization and Statistics (CAPMAS) released a report mentioning that car accidents declined by 24.2 percent, whereas train accidents increased by 36.4 percent within the first half of 2018.
The report said that car accidents declined to 4,426 in the period from January-June 2018 from 5,836 in the same period of 2017.
The number of deceased persons declined by 19.1 percent to 1,560 persons in 2018 compared to 1,929 persons in 2017.
The number of injured persons declined by 17.7 percent to 5,936 persons in 2018, compared to 7,217 persons in 2017.
The human element has been the main cause of accidents, accounting for 75.7 percent of the total accidents in 2018, followed by the mechanical element of vehicles accounting for 17.1 percent and the environmental element accounting for 2.9 percent.
Edited translation from Al-Masry Al-Youm