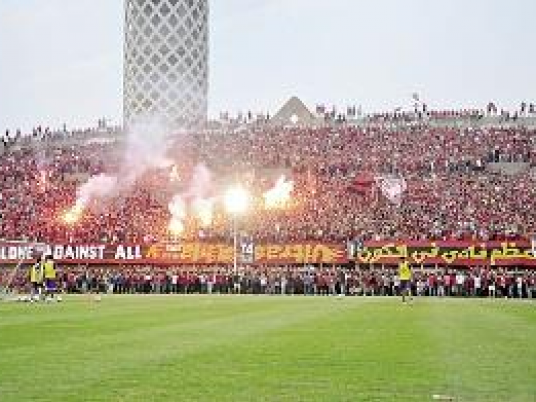 Riots took place Saturday night, following the football match between the Egyptian football club of Zamalek and the Libyan club of Ahly Tripoli in Alexandria. 20 fans of Zamalek club known as 'Ultras White Knights' were arrested for their participation in these 'riot acts.'
The acts took place at Borg Al-Arab stadium, where the match between the two aforementioned teams was held, and led to the injury of seven people as a result of mutual clashes between Zamalek fans and officials from the stadium.
According to the state-run newspaper of Akhabr Al Youm, the riots erupted directly after the end of the match between the fans of the two teams, as the Egyptian team of Zamalek's fans expressed outrage after their team tied with the Libya Ahly Tripoli.
The tie between the two teams pushed fans of the Zamalek team ['Ultras White Knights] to start destroying seats of the stadium and launching fireworks in different parts of the arena, located in Alexandria.
The injured people were transferred immediately to the nearest hospitals and 20 fans of the Egyptian team of Zamalek were arrested by police forces following participation in riots within the stadium.
The Ultras White Knights is a group or ardent football fans who support the Zamalek football club. They have been involved in various controversial events in recent years.
In February 2015, the Zamalek Sports Club's hardcore fan group lost 20 group members in clashes with security outside a military-run stadium in Cairo.
Clashes broke out shortly before a premier league match between the Zamalek and ENPPI football teams. The Interior Ministry said that the fans did not hold tickets for the game and blamed the deaths on a stampede, the UWK accused police of indiscriminately firing tear gas at supporters crammed inside a narrow stadium gateway.