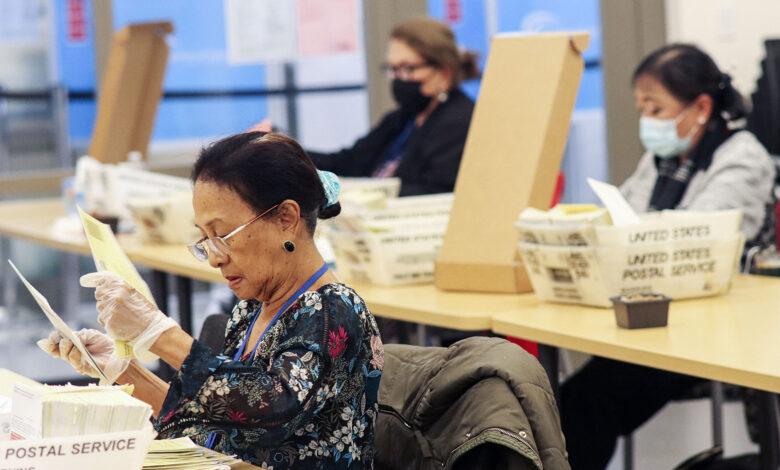 Americans are heading to the polls Tuesday in an election that has state and local officials across the country on edge, bracing for potential problems in voting stations, contentious legal battles over ballots and a fight against disinformation about the vote itself.
More than 41 million pre-election ballots were cast in 47 states, and officials are expecting high turnout on Election Day, too, for the congressional, state and gubernatorial contests that will determine control of Congress and state legislative chambers.
Most of the tens of millions who will cast ballots on Tuesday will do so without issue, in an election where early voting has been ahead of 2018 levels.
At the same time, election officials are grappling with newfound pressures in the midst of a hyper-polarized political climate that's seen the vote itself come under a sustained barrage of attacks and disinformation for the better part of two years amid repeated false claims from former President Donald Trump that the 2020 election was stolen.
State and local officials and voting rights advocates have raised the alarm that the political attacks have sparked an exodus of local elections officials in charge of the vote amid a marked rise in threats of violence against election workers.
Early voting has provided a preview of the potential issues both big and small that could arise on Election Day, from armed ballot box watchers in Arizona accused of conspiring to intimidate voters to a legal fight over technical errors invalidating mail-in ballots in Pennsylvania.
In all, there have been approximately 120 legal cases surrounding voting filed as of November 3, compared to 68 before Election Day in 2020. More than half of the cases have sought to restrict access to the ballot, according to the Democracy Docket, a liberal-leaning voting rights and media platform that tracks election litigation.