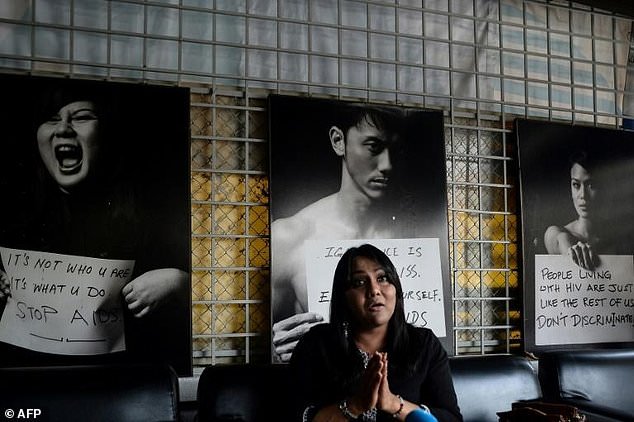 Malaysian officials who launched a controversial video contest offering $1,000 cash prizes to explain how to "prevent" homosexuality have agreed to remove offending wording after widespread opposition, a LGBT activist said Friday.
The competition sparked a backlash from activists who said such a move would further spread fear among Malaysia's LGBT community.
Contestants were invited to submit a short video clip addressing various categories, including homosexuality or "gender confusion", and offering suggestions as to how these could be "prevented or controlled" as well as "issues and consequences".
But Nisha Ayub, Malaysia's leading LGBT activist, said after a meeting with ministry officials on Wednesday, that "we all agreed that anything to do with LGBT 'prevention' will be removed".
The category of "gender confusion" will also be changed to "gender and sexuality", she added.
AFP was unable to immediately get confirmation from the health ministry on the contest revisions.
However, Malaysia's Deputy-Director of Health Lokman Hakim Sulaiman, said Thursday, the meeting "successfully cleared the misunderstandings and collectively improvements were made to the competition guideline".
Earlier in the week, Human Rights Watch criticised the contest and called on the ministry to "clarify to the Malaysian public that sexual and gender diversity cannot be 'prevented' or 'controlled'".
Zaki Arzmi, a Malaysian Aids Council spokesperson who also attended the meeting with the ministry, said: "We were told it was not their intention to discriminate… it was a wording complication," Zaki said.
"We hope they keep their word."
The contest guidelines were yet to be amended as of Friday morning on the ministry's website, but Nisha and Zaki said they were told it could take a few days.
Other categories of the video competition include sex and the internet, reproductive health and sexually transmitted diseases.
Homosexuality is forbidden in Malaysia, where laws criminalising sodomy can result in imprisonment, corporal punishment and fines.
Malaysia hit the headlines in March over its attitudes to homosexuality, when the country's film censorship board demanded cuts to Disney's hit movie "Beauty and the Beast" because of a "gay moment".
But the entertainment giant refused to remove the scene and said it would release the film in full.
Report by Agence France Presse