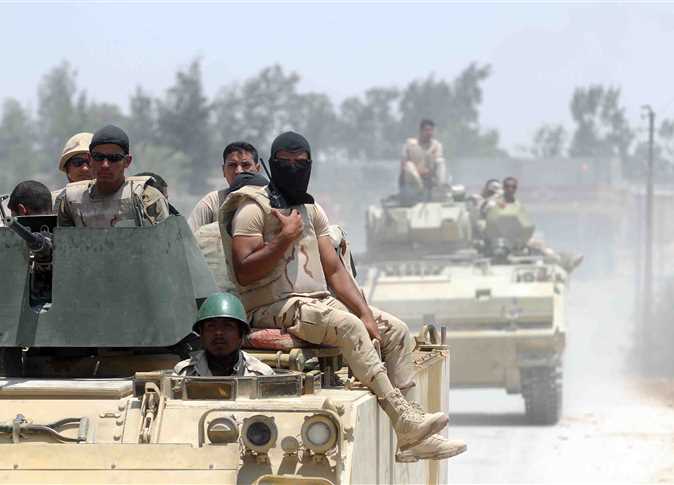 The Egyptian Armed Forces announced on Monday the elimination of 26 top dangerous Takfiris during the comprehensive military operation "Sinai 2018". The clashes with the terrorist elements killed two officers and a recruit.
Statement 28 on the operation said that the killed Takfiris were found in possession of a number of automatic rifles and quantities of ammunition, a grenade, explosive belts, two wireless communication devices, explosive devices, military clothes, and an unmanned aircraft used to monitor the work of security forces in central and North Sinai.
The forces also uncovered a number of shelters and hideouts storing large quantities of TNT, spare car parts, motorcycles and quantities of ammunition.
The Air Force managed to destroy seven hideouts of terrorist elements and two four-wheeled vehicles designed to target security checkpoints in North Sinai.
Military engineers discovered and detonated a large number of improvised explosive devices (IEDs) that were planted to target the various operational hubs in the area.
The operations also resulted in the seizure and destruction of 26 vehicles and 52 motorcycles without license plates used by terrorist elements.
On the western borders, 28 vehicles were targeted while trying to penetrate the borders.
The border guards also strengthened the security measures along the border areas in all strategic directions to counter the infiltration and smuggling of weapons and drugs that threaten the security and stability of the country.
The border guards on the western side seized three automatic rifles, five sniper rifles, large quantities of ammunition, two Thuraya telephones and night vision goggles.
Edited translation from Al-Masry Al-Youm.