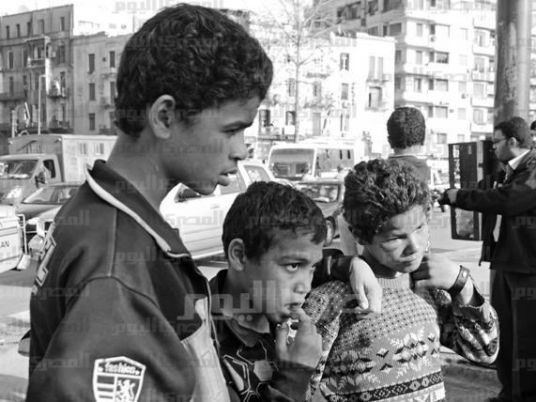 The Egyptian Foundation for the Advancement of Childhood Conditions (EFACC) said Wednesday that 270 children have been subject to violations during May.
EFACC said in a report announced yesterday that 197 cases of child violations has been apprehended by media outlets (government owned or privately owned). The violations ranged between murder, kidnapping, rape, and drowning.
The report said that the percentage of violations against females was documented at 37%, while those against males was at 56%; and another 7% of children with no mention of gender.
Among these violations are: 11 cases of abduction, 19 cases of sexual abuse, 107 injuries in accidents, 19 cases of poisoning, 10 case of gunshot, 3 cases of child labor, 9 fights, 46 road accidents, 2 cases of fire, 1 case of school violence, 2 cases of domestic violence, 1 case of electric shock, 3 cases of house collapse, 10 cases of suicide, 23 cases of drowning, 81 cases of killing in various accidents, 45 cases of road accidents, 6 cases for poisoning, 5 cases of illegal immigration, 3 cases of human trafficking, and 5 in other incidents.
The report pointed out that the number of murders of children during the month of May reached 81 cases.
The report added that the high rate of sexual exploitation of children continues to rise, threatening all children everywhere; where there is no safe place for children, not even their own home, to protect them from sexual exploitation.
Age and gender are no obstacle to this type of violation, as male children are also exposed to this type of abuse.
According to the report, rural governorates are the most vulnerable to child rights violations in Egypt. Rural governorates ranked first, with 133 cases of violations of children's rights; whereas urban governorates ranked second, with 64 cases.
In related news, Egypt was ranked among the highest countries in road accident rates worldwide, according to the World Health Organization (WHO).