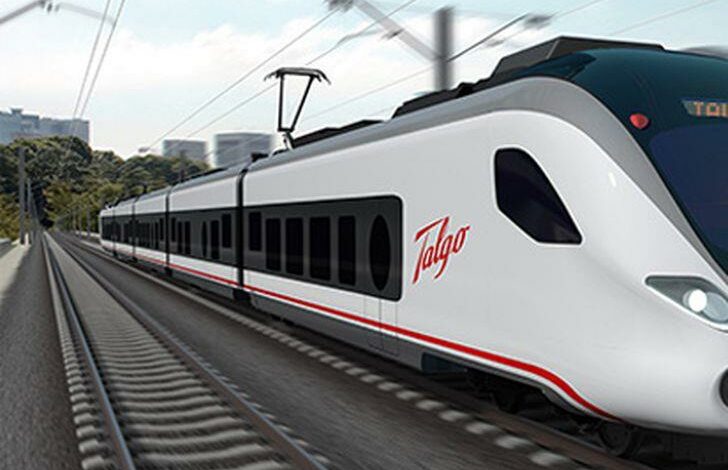 The Ministry of Transport has announced the launch of the second luxury train  on the Cairo-Luxor line.
This will start on Sunday, February 5, after the launch of the first trip on the Cairo-Alexandria line at the end of December.
The second trip of the luxury train, TALGO, on the Cairo-Luxor line, will kick off from Masr station in Cairo at 22:50 pm on Sunday, February 5, 2023, and is scheduled to arrive in Luxor at 8:50 am on Monday, January 6.
The train will stop in Giza, Assiut, Sohag  and Qena.
The same trip is scheduled on Sunday, Tuesday and Thursday of each week.
The return trip from Luxor station will take off on Monday, Wednesday and Friday of each week at 10 pm and arrive in Cairo at 8 am.
In a statement, Friday, Egyptian Minister of Transport, Kamel al-Wazir, said Egypt received the third and fourth luxury Talgo trains, adding the two were being prepared in the maintenance workshops by Spanish experts, to start trial runs.
It added the third train will be operated with passengers after that on Cairo-Alexandria line and the fourth train will be operating with passengers on the Cairo-Aswan line.
The operation of this type of luxury locomotive constitutes a huge qualitative leap in the history of Egyptian railways.
Talgo trains are characterized by advanced modern technologies, and its design gives the trains stability while traveling in curves, achieving maximum comfort for passengers, the statement, said.
The train vehicles are made of aluminum currently used in most trains in Europe and the world, which reduces the weight of the train and thus saves fuel consumed, and resists rust, it added.
Each Talgo train consists of 15 carriages including five first class carriages, eight second class carriages, a buffet carriage and the power wagon.
Talgo trains are characterized by a high operating speed of up to 160 km / h and the presence of air systems to absorb vibrations which achieves complete comfort for passengers at high speeds.
It contains seats for people of determination, display screens for each seat in first-class carriages and central screens in second-class carriages, as well as a WI-FI system and a fire alarm system to maintain the safety of passengers, toilets including toilets designed for people of determination, surveillance cameras and a control room to secure passengers.