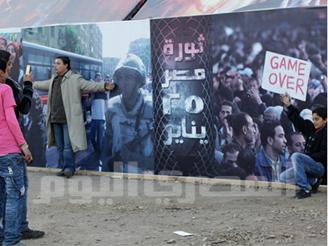 Transportation Ministry will purchase 32 new air-conditioned trains for the Cairo Metro's first line (Marg-Helwan) at a cost of LE12.5 billion.
"The 32 trains will be allocated to the first line of metro to join the recently-purchased 20 trains," Minister Hesham Arafat told Youm7 news website, indicating plans to replace the trains on the first line which have been in use since the 1980s.
Six other trains, instead of 13 as planned previously, will be purchased for the second line at a cost of LE3 billion, funded by the European Bank for Reconstruction and Development.
The cost of the seven over trains that would have been purchased will be allocated toward development plan of the first line as a priority.
The Cairo Metro service is heavily in debt due to years of subsidizing ticket prices for citizens. Transport Minister Hisham Arafat issued a decision earlier last month doubling the price of the metro ticket to LE2.
In August, the Transportation Ministry released details of a study showing that ticket prices for the Cairo metro system are very heavily subsidized, hinting at a need to increase the price of tickets from the flat rate of LE1.
The Cabinet approved the decision after it reviewed the financial situation of the National Authority for Tunnels which suffers from losses because of the metro service, Arafat said.
The decision was necessary to guarantee that the metro service would not be suspended and would be able to absorb the growing number of users after operating new lines, he added.