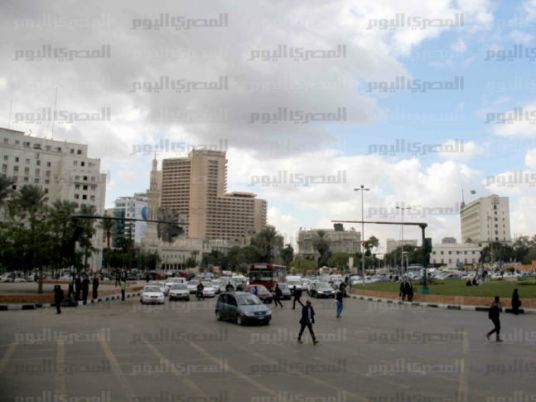 After 42 years serving patrons, a section of Ali Baba, a cafe overlooking Tahrir Square that attracted writers and poets, such as writer Naguib Mahfouz who used to sit on its upper floor for his daily morning coffee, was demolished when local Cairo authorities removed the hallway of the cafe.
Awad al-Bahr, a member of the Writers' Union and manager of the Ali Baba Cafe, said the issue began last year when they were informed of the decision to remove the hall affiliated with the cafe, without providing clear reasons, he said.
Although the cafe has had a license since 1976, later renewed in 2014, and the cafe has been active since 1968, the local authorities suddenly took note that Mahfouz Hall occupies part of the neighboring building's corridor, Bahr said.
Major General Yassin Abdel Bary, head of West Cairo District, said authorities implemented an old decision issued to demolish parts of the building occupying the nearby building's corridor.
Mahfouz was an Egyptian writer who won the 1988 Nobel Prize for Literature.