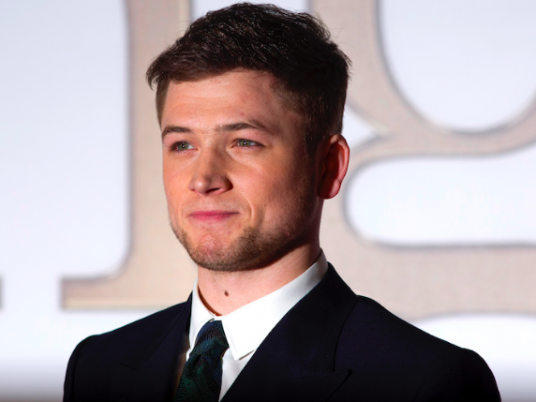 The general public knows little if anything about these five actors who could make their name in Hollywood in 2016.
Taron Egerton
This 26-year-old Englishman who was discovered in "Kingsman: The Secret Service" and seen in "Legend" alongside Tom Hardy, will continue to see his star rise in 2016.
He'll have a busy year with the release of "Billionaire Boys Club" with Kevin Spacey and "Eddie The Eagle", a biopic about the skier Michael Edwards.
In the coming years, this newcomer will be able to prove his talent by taking the leading role in "Robin Hood: Origins" and in the sequel to "Kingsman".
Ezra Miller
Having previously stuck to independent cinema ("We Need to Talk About Kevin", "The Perks of Being a Wallflower"), this 23-year-old American will change tack completely in 2016. After this year's appearance in the comedy "Trainwreck", he'll join the DC Comics stable as The Flash, with a first incursion expected in March in "Batman v Superman: Dawn of Justice". His hour of glory will come in 2018 with a movie in which The Flash will be the main character.
Chadwick Boseman
This US actor has also been chosen to play a new superhero on the big screen – Black Panther. He was previously seen as James Brown in "Get on Up", and will make his first appearance in the Marvel universe in April in "Captain America: Civil War", before starring in "Black Panther" in 2018. He will also have a role in Alex Proyas's "Gods of Egypt" (in theatres on February 26).
Adam Driver
Better known than the others, this "Girls" actor is expected to move in new directions in 2016, helped by the media attention from his role in "Star Wars: The Force Awakens".
Following some small roles for big-name directors (Clint Eastwood, Steven Spielberg, and the Coen brothers), the Kylo Ren actor has landed parts in Martin Scorsese's "Silence" and Jim Jarmusch's "Paterson". He will also star with Kirsten Dunst in Jeff Nichols's "Midnight Special" (out on March 18).
Scott Eastwood
His surname is familiar to everyone, but not his first name as yet. At 29, Clint's son could change all that with three films that will attract a lot of interest in 2016. First off, he will be in Oliver Stone's "Snowden" (May 13), along with Joseph Gordon-Levitt and Shailene Woodley, then in "Suicide Squad" in August.
He will also have a role in Ben Affleck's fourth film, "Live by Night", a Dennis Lehane adaptation which is scheduled for release in 2017.