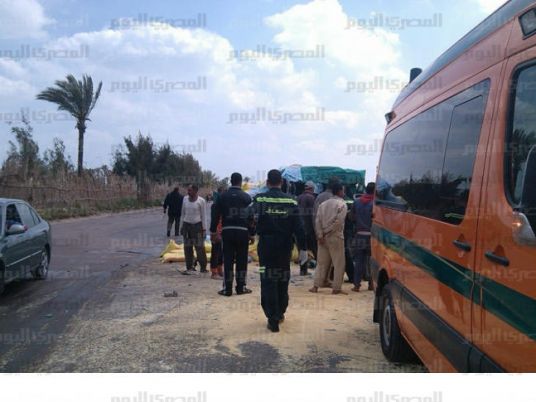 Six people were killed, including five Palestinians, and three others were injured in a two-car collision in the Ismailia Governorate.
Security services in Ismalalia received a notification of a collision between a car carrying five Palestinians and a truck, while they were traveling on the Ismailia-Cairo road at the al-Manif area at the entrance to the city of Ismailia.
The accident resulted in the death of six people, including the five Palestinians, and injuring  three others. 
Eight ambulances transferred the victims to hospitals.
Eyewitnesses confirmed that the Palestinians were on their way back to the Gaza Strip through the Rafah crossing in North Sinai.