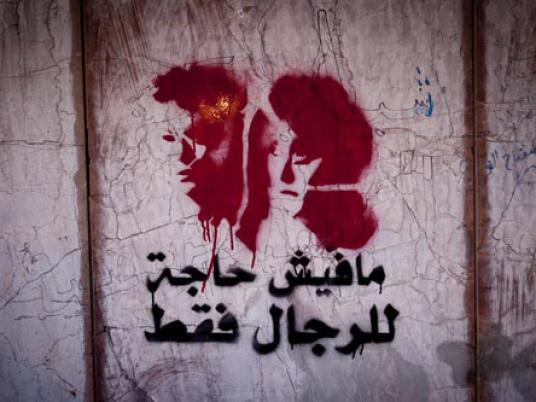 An opinion poll conducted on women between the ages of 18 and 64 years found that 69 percent of women in Egypt believe that women are fit to be government ministers.
The survey, conducted by the Egyptian Center for Public Opinion Research (Baseera) and quoted by the state-run news agency MENA, also found that 79 percent of women believe that women are able to be members of the People's Assembly.
Baseera Director General Maguid Othman said that the poll, which was conducted on 3,002 women in collaboration with the National Council for Women and the United Nations Women in Egypt, is the first study dealing with gender issues from a different perspective, focusing on the aspirations of Egyptian women after the 25 January revolution.
Othman added that the survey showed that the women surveyed are both highly ambitious but have a low degree of aspirations to participate in public life, speculating that "Egyptian women are restricted by their inheritance from their families of traditional values."
Othman felt that this legacy did not undergo sufficient changes in spite of women's progress compared to the last generation of Egyptian women.
"The study suggested that Egyptian women value education, as 57 percent of the women surveyed answered that education is more important than marriage," he said.
The National Council for Women and other women's organizations have demanded that representation of women be increased to at least 30 percent of leading positions, including the People's Assembly and the Shura Council. This was among the top demands the organizations submitted to President Mohamed Morsy on 1 October.