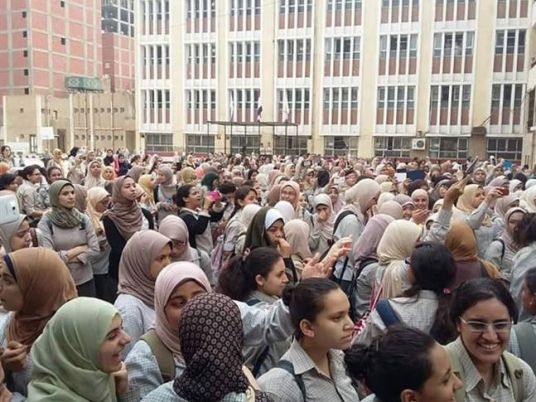 Eighty students were affected by the leakage of chlorine gas from al-Seyoof Drinking Water Station, east of Alexandria, on Tuesday, including 50 who were transferred to the hospital for treatment.
Reports were filed to the Alexandria security department over the leakage of gas from the drinking water station near al-Seyoof schools, which affected 50 students who were taken to the hospital.

Alexandria's Deputy Health Minister Magdy Hegazy said the remaining 30 students were treated inside the school.
The gas easily leaked into the school complex as a result of being separated by only a wall between the complex and the station.
Hegazy said that he headed a medical team to the school complex to supervise the treatment of students who suffered asphyxia.
In remarks to Al-Masry Al-Youm, Hegazy added that 17 ambulances transferred the victims to the nearest medical facilities.
Alexandria Water Company, according to Hegazy, was instructed to close the purification station in Seyoof district to ensure there was no leakage and to identify its reason. The company was also ordered to take precautionary measures to prevent similar accidents and draft a technical report including the reasons behind the leakage and protection methods of the students.
A team of environmental monitoring and professional health and safety professionals was summoned to measure the station's gas emission rate.
Edited translation from Al-Masry Al-Youm