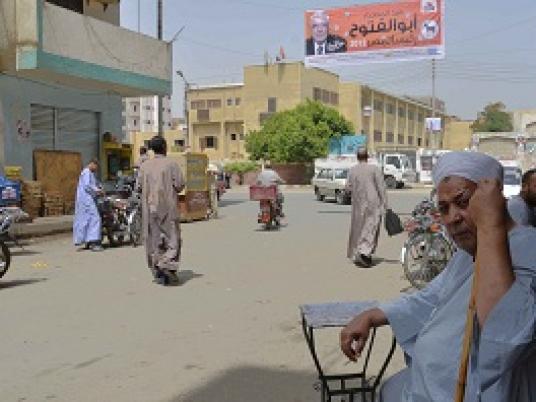 Former presidential hopeful and Chairman of Strong Egypt Party Abdel Moneim Aboul Fotouh announced that he would not run for president in the upcoming elections.
"I will not run for president. There is no democratic path in Egypt now after establishing the republic of fear among people," Aboul Fotouh said.
Aboul Fotouh described in a press conference Sunday the situation in Egypt as a "farce."
"[Stability] will not take place except in a real democratic atmosphere that respects human rights and citizenship," he added.
"The constitutional referendum of January was completely fraudulent," he said.
"The Strong Egypt Party organized conferences and a campaign for a 'no' vote on the Constitution, and its members were repressed and arrested," Aboul Fotouh added.
"All that is happening indicates that there is no democratic path in Egypt now. Media is repressed with 83 journalists having been arrested and a guardianship is imposed on it," Aboul Fotouh said.
Presidential elections in Egypt are expected to take place in a few months. Observers believe that Defense Minister Abdel Fattah al-Sisi will most likely win the race.
Edited translation from Al-Masry Al-Youm