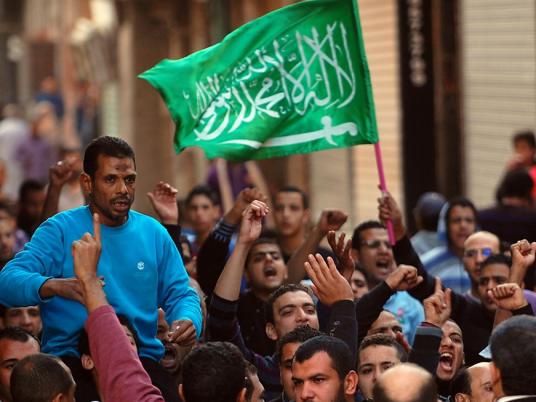 Salafi Sheikh Hazem Salah Abu Ismail, who was eliminated from the presidential race earlier this year, has decided to establish an international Islamic movement and a political party that aims to spread "moderate Islam," a former media adviser to his campaign said on Monday.
"The movement will have a political and educational dimension based on the application of Sharia, deriving its understanding from a Salafi perspective. It aims to spread moderate Islam. The name of the movement, the party and its leadership will be announced in a press conference on 15 October," said Ayman Elias.
The movement would focus on educating a new generation about Sharia in the Gulf states, Egypt and Libya, Elias said.
Abu Ismail was disqualified from the presidential race after the Presidential Elections Commission ruled that his mother had American citizenship, as the Constitutional Declaration stipulates that presidential candidates' parents must only hold Egyptian citizenship.
Abu Ismail said that the documents submitted to the PEC were false and his mother holds only Egyptian citizenship.
Edited translation from Al-Masry Al-Youm