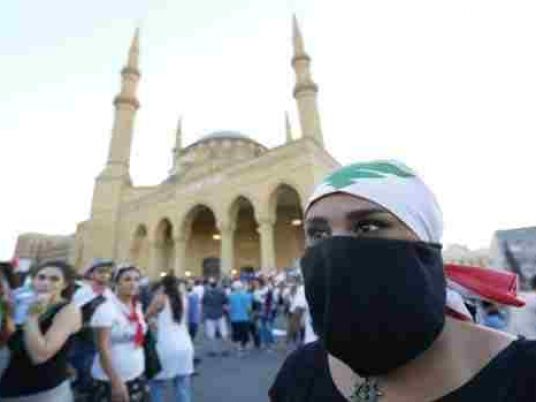 The civil campaign that has organised protests against Lebanese politicians in Beirut called on Friday for a nationwide mobilisation against a government they say is too corrupt to function.
"The people's outrage at this corrupt system continues… The protests will go on today and tomorrow in all Lebanese regions," the "You Stink" campaign wrote on its Facebook page.
The collective has called for demonstrations on Friday at 6:00 pm (1500 GMT) in the coastal city of Tyre and in Zrariyeh, both in southern Lebanon.
And on Saturday, activists have called on supporters to protest in the eastern city of Chtaura, the historic town of Beiteddine and Nabatiyeh and Marjayoun in the south.
The protest movement began over a rubbish crisis that left pungent waste piling up in Beirut and its outskirts, but it has evolved into a broad-based movement against government impotence and corruption.
Demonstrations have escalated over the past two weeks, peaking on Saturday when tens of thousands flooded Martyrs Square in central Beirut in a rare display of non-partisan mobilisation.
On Tuesday, dozens of young activists staged a sit-in at the environment ministry to demand the resignation of the minister, but they were forcibly ejected.
On Thursday, 13 "You Stink" activists began a hunger strike that they said would not end until Mohammed Mashnuq resigned as environment minister.
In addition to his resignation, the campaign is calling for a lasting waste management plan, parliamentary elections, and accountability for violence against protesters.
Rubbish has been piling up on the streets of Beirut and in the heavily populated Mount Lebanon area since the country's largest landfill closed on July 17.
The cabinet awarded tenders to several waste management companies last week, but has since retracted them.
Both the cabinet and parliament have been paralysed by profound political disputes.