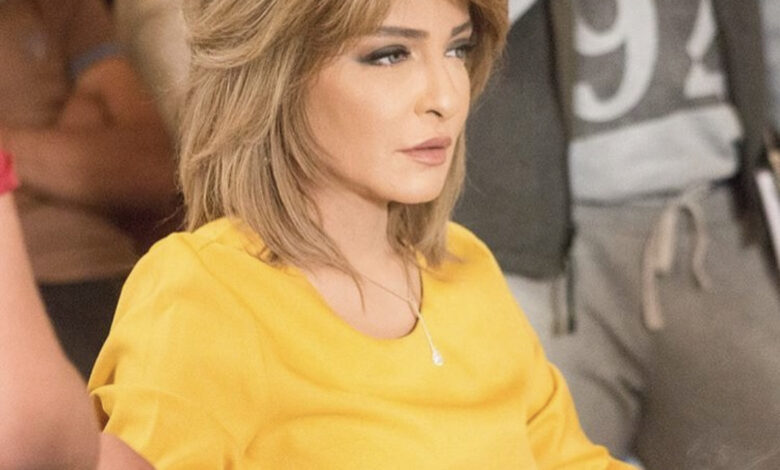 Egyptian actress Ola Ghanem sent a public distress call wherein she claims that her ex-husband has led a campaign of harassment and violence against her.
Ghanem explained through her personal account on Instagram, saying: "A distress to the first lady and the National Council for Women, and Dr. Maya Morsi.
I am the artist Ola Ghanem: I have been subjected to violence, oppression and was kicked out of my home". 
"I am constantly exposed to a plot of bullying and continuous threats to me and my entire family, help me."
After this was reported the former couple took back their own accusations of violence in the past few hours, as each recounted their version of the incident.
"Last Friday, my house was violently attacked by thugs sent by my ex-husband.
Men and women were with him, and possessed sticks," she said, adding she was exposed by them to beating and dragging.
"I submitted communications to the competent authorities and I am waiting for God's justice.
The entire Actors Syndicate, represented by its head Dr. Ashraf Zaki are all supportibg me. He is in constant contact with me to check on me," Ghanem continued.
A different story
Ghanem's ex-husband, Labib Abdel Aziz, responded to these , claims saying that he was the actual victim: "Ola and her mother, in cooperation with the thugs, attacked me. I sustained some injuries and am broken and I have cuts on my hands where I received six stitches". 
" My eyebrows hav a two centimeter deep injury."
He added: "Ola and her mother did not sustain any injuries". 
" How could I have thugs with me and then look like this?"
Aziz said that he had filed a complaint against her to the Public Prosecutor.
"I arrived at the house, and there were thugs inside the villa, and I was beaten at their hands," he continued.
"Ghanem was out of her senses, she was under the influence of drugs, and she hit me with a bottle of wine in my eyes, and her mother hit me with an iron," he claimed.
Messy divorce
Ghanem filed for a divorce lawsuit against Abdel Aziz years ago, but the ruling has not yet been issued, she said.

Teary eyed she told the al-Hekaya program on Monday that ten men carrying weapons stormed her house by force while she was absent.

"I was unable to enter my house completely and currently my ex-husband occupied the house with a group of people."
The actress left Egypt years ago to live with her children in the US.
She had previously quit acting, but recently returned to participate in the upcoming Ramadan drama season.