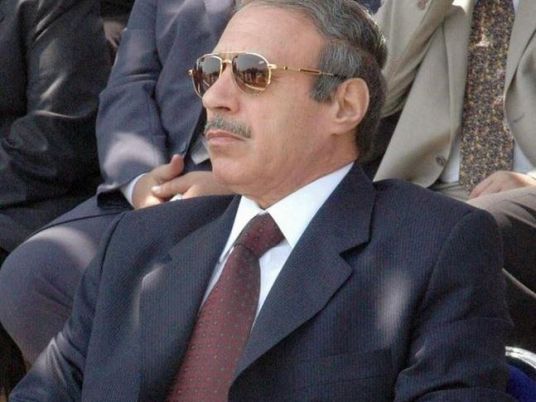 Cairo Criminal Court has ordered former Interior Minister Habib al-Adly to be denied the disposal of his assets as part of a trial where he and 12 other officials from the ministry face accusations of illegally seizing LE1 billion from ministry funds.
The court, launching the first session of the trial on Sunday, postponed hearings to February 28.
Prosecutors had accused Adly and other defendants of illegally seizing the funds from the ministry in the form of allowances and job rewards. They said Adly, "abused his authority by signing in approval of the disbursal of rewards for ministry leaderships."
Investigators said reports by the Central Auditing Organization (CAO) had supported the accusations.
Judges presiding over investigations into the case had lifted a travel ban on 80 officials from the interior and finance ministries and transport and spared them a trial after they repaid LE178 million in a settlement deal.
Edited translation from Al-Masry Al-Youm