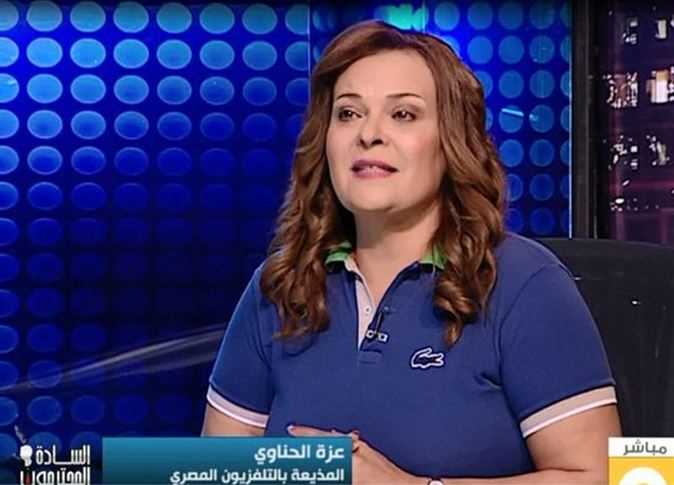 Head of the Administrative Court Feryal Kotb ordered the reference of ex-state TV Anchor Azza al-Henawi for an expedited disciplinary trial on charges of spreading misinformation and insulting political figures on her private social media accounts.
In a statement released Tuesday, Spokesman of the Administrative Court Mohamed Samir announced that the court received a complaint from the president of the Media Press Center Hussein Zein against Al-Henawi over her conducting a 36-minute-phone interview with an anti-Egyptian-state channel, where she discussed Egypt's violations against the press in 2017.
The spokesman added that the complaint addressed the fact that Al-Henawi attacked the country's political leaders, including President Abdel Fattah al-Sisi, through tweets and offensive video shares. The videos were mostly taken from anti-Egyptian channels such as Al Jazeera and Al Sharq, a Muslim Brotherhood channel.
CD evidence from the administrative court show Al-Henawi bashing  media politics in Egypt and criticizing how media leaders are chosen. She called the Egyptian media an "evil, misleading power" and has also claimed to have been bribed with a large sum of money.
Al-Henawi is an ex-anchor from the state television channel "Cairo" or Channel 3. She was suspended due to her controversial show "Akhabar Al-Kahera" (Cairo News) for a year and eight months during the Mubarak era, and for 10 months during the Morsi era.
This current case against her started on November 2015, when she once again deviated from the script and was suspended. She quickly received another suspension following a brief return in 2016.
Other recent issues with Al-Henawi began after she called out the Egyptian government on Al Jazeera for failing to bring her back, which led to an investigation in October 2017. By December she was forbidden from working on any Egyptian television channel, leading her to travel to Turkey where she currently operates from the Al Sharq channel.