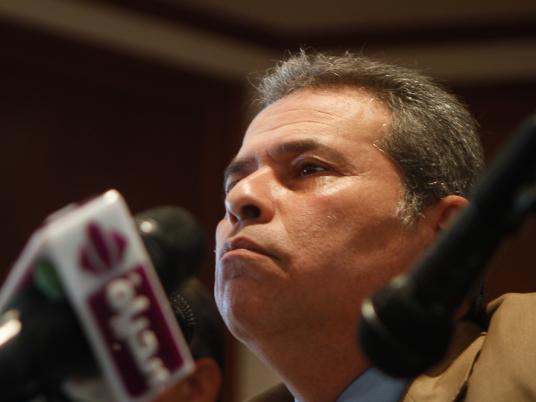 The Administrative Court turned down a lawsuit filed by anti-Islamist media host Tawfiq Okasha, the head of Al-Faraeen satellite channel, challenging a decision to stop broadcasts of his channel, MENA reported.
In the lawsuit, Okasha called for the permanent resumption of its broadcast after the period of suspension ended on 23 September 2012.
Last month, an administrative court order the government to temporary allow Al-Faraeen to resume broadcasting, a decisions that was hailed by Okasha and his supporters.
Okasha, who is known for his lengthy anti-Islamist rants on his Al-Faraeen talk show, faces several court cases, including one for allegedly inciting the assassination of President Mohamed Morsy, judicial sources said.
Okasha field his lawsuit against Minister of Information Salah Abdel Maqsoud, Minister of Investment Osama Saleh and the head of the Media Free Zone Effat Mohamed Abdel Azeem.
In the lawsuit, Okasha said the Media Free Zone board on 9 August 2012 stopped the broadcast of the channel for 45 days and the decision was challenged before the State Council. The challenge is supposed to be reviewed on 24 November.
Though 45 days have passed, the Free Zone has not yet allowed the channel to resume broadcasts.
The case is another judicial defeat for for Okasha, who was sentenced last month to four months in prison on Monday for defaming President Mohamed Morsy.