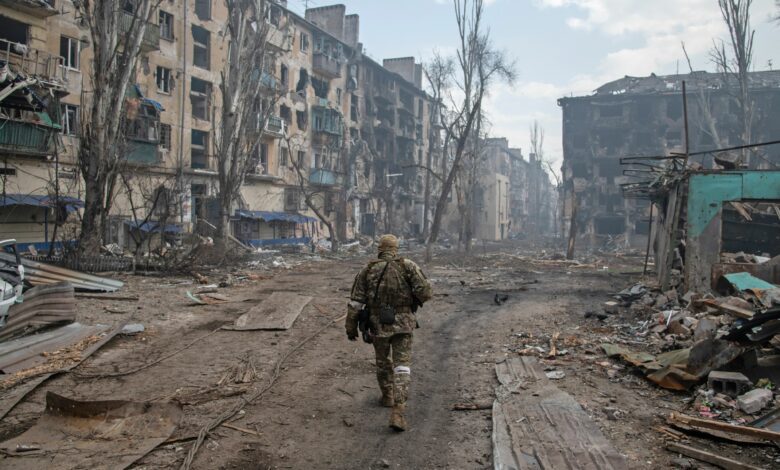 An adviser to Ukrainian President Volodymyr Zelensky has made cryptic references to reports of overnight explosions in regions of Russia bordering Ukraine.
Myhailo Podolyak said that "the Belgorod, Voronezh, and Kursk regions are now also beginning to actively study such a concept as 'demilitarization.'"
In these Russian regions, large fuel depots that provide fuel for the Russian army's armored vehicles periodically burn and ammunition depots explode. For various reasons."
It comes after blasts were heard early Wednesday in three Russian regions bordering Ukraine, local authorities and Russian state media reported.
A blast in Belgorod was followed by a fire at the ammunition depot in the village of Staraya Nelidovka, about 10 miles north of the Ukrainian border, regional governor Vyacheslav Gladkov said on his Telegram on Wednesday.
In the region of Kursk, residents "heard explosions" around 2:45 a.m. local time. The governor, Roman Starovoyt, said the details surrounding the explosions are still "being clarified," but that there were no casualties or destruction.
Two loud bangs were heard by residents in the Shilovo neighborhood of the Russian city Voronezh at 4:40 a.m., according to Russian state media TASS, citing authorities.
Podolyak added: "How can this be explained? Very simply. If you (the Russians) decide to attack another country en masse, kill everyone there en masse, crush peaceful people en masse with tanks, and use warehouses in your regions to provide the killings, then sooner or later the debts will have to be paid back.
"That is why disarming the Belgorod-Voronezh depots is an absolutely natural process. Karma is a cruel thing," Podolyak said.
There has been no acknowledgment by the Ukrainian military or Ministry of Defense that Ukrainian forces were responsible for the latest incidents across the border.