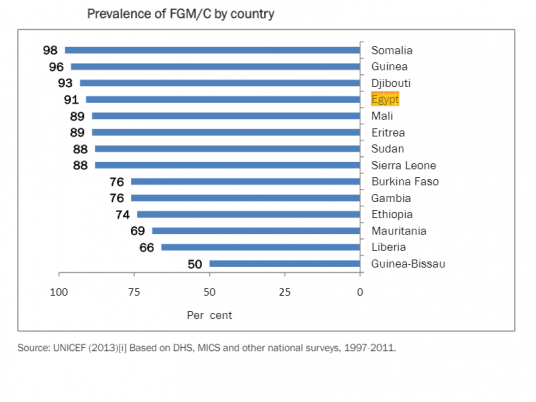 Children across Africa face unacceptably high levels of physical, sexual and emotional violence at home, at school and in the streets, researchers specialising in children's rights said on Wednesday.
Some 92 percent of pupils interviewed in Togo, 86 percent in Sierra Leone, 73 percent in Egypt, 71 percent in Ghana and 60 percent in Kenya said they had experienced violence from teachers and classmates, according to a report by the African Child Policy Forum (ACPF).
The report by the Ethiopia-based research institute also showed that 60 percent of children in Zambia, Morocco and Uganda had been physically punished by family members, as were nearly half of children surveyed in Mali and Ethiopia.
In Ethiopia, Mali, Morocco, Uganda and Zambia, 16 percent of children interviewed said they had scars on their bodies due to physical punishment.
"The burden of creating a continent where children live and grow up in safety principally lies on the shoulders of Africans themselves," Theophane Nikyema, ACPF's executive director, said in a statement.
The report, launched at the United Nations, attributed some of the violence to pervasive traditional attitudes that condone or accept violence against children as the norm in African society.
Despite efforts in some African countries to protect children through policies and laws against corporal punishment, statutory rape, sexual violence, abuse and exploitation, violence persists because laws were not enforced, ACPF said.
As children grow older, their risk of experiencing violence outside the home increases, particularly for girls, the researchers said.
In Kenya, 46 percent of girls reported experiencing sexual violence in their communities, as did nearly 66 percent of schoolgirls in Sierra Leone.
The report found that the risk of violence and abuse was also greater for children with disabilities, those living and working on the streets and those doing domestic work.
Special Representative of the U.N. Secretary General on Violence against Children, Marta Santos Pais, said children's freedom from violence is "indispensable for the sustainable social and economic development of African nations."