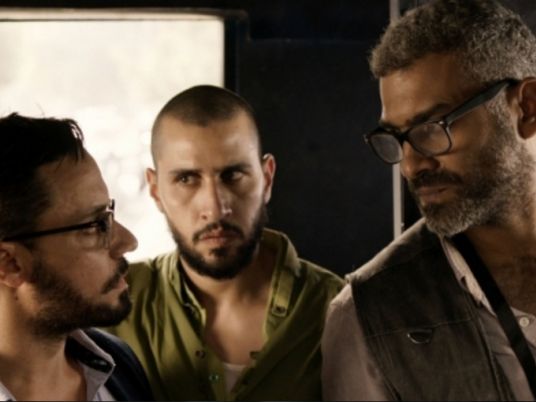 Egyptian film "Eshtibak" (Clash, 2016) by director Mohamed Diab has received some strong criticism in the Egypt media since being aired to much acclaim at the 69th Cannes Film Festival last Thursday.
The film, which was selected to open the "Un Certain Regard" category at Cannes, takes place in the back of a police vehicle, in which individuals representing opposing political views have been arrested amid protests following the overthrow of Mohamed Morsi.
In a statement broadcast on state television during the TV program "Ana Masr", the film and its creator were heavily criticized for allegedly misrepresenting the political opinions of Egyptians. The statement, drafted by Mohamed Al Hakim, a writer for "Ana Masr", accused Diab of unfairly depicting Egypt in a bad light, calling him an activist with no real cause but self-interest. The statement mentioned that he was educated abroad, calling into question his loyalty to Egypt and it's well-being.
Diab's work has criticized aspects of Egyptian society in the past, such as his 2010 release "Cairo 6,7,8", which commented on sexual harassment in Egypt.
The statement further called into question Diab's loyalties by commenting on his affiliation with satirist and TV presenter Bassem Youssef, who has faced similar accusations in the past.
At one point in "Eshtibak" a character suggests that a possible solution to the enmity in Egypt is to make peace with the Muslim Brotherhood, and for this Diab is accused of being affiliated with the Islamist group. The statement said that Diab had received funds to pursue a certain political agenda in his films and that he has allowed these funds to cloud his artistic integrity.
However, the Actors' Syndicate responded by denouncing the statement, saying, "We reject wholly what has been broadcast on Ana Masr. This is libel. It is completely out of order to defame someone who has not done anything wrong on national television in his own country."
The syndicate expressed how proud it is of "Eshtibak" and of Diab's accomplishment in making it.
Since Egyptian films have been absent from the international scene for some time, the syndicate sees Diab's creation as worthy of praise. "Eshtibak" is the first Egyptian film to be selected at the Cannes Film Festival in 17 years, the last one being "The Other" by acclaimed director Youssef Chahine.
Diab insists that the film's subject matter is meant to be viewed from a social lens and not a political one, clarifying that he was only depicting what he knew to be happening in Egypt regarding that particular time period. He insists that the film describes Egypt under Morsi and not Egypt now.
The syndicate further expressed it's solidarity with Diab and his film, citing the constitutional rights of Egyptians to express their opinions and creativity.
The magazines Hollywood Reporter and Screen International named Eshtibak as one of the 10 best films selected at the Cannes Film Festival this year.