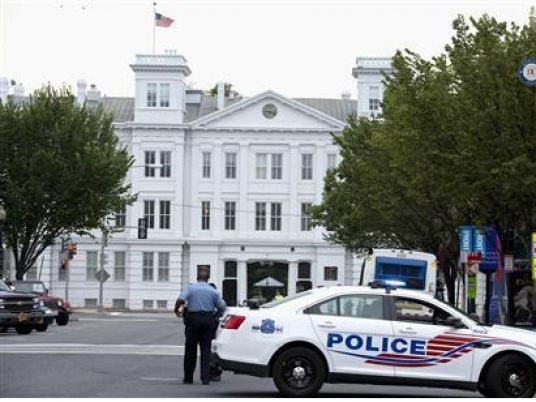 Libyan Prime Minister Ali Zeidan, commenting on the UN capture of a Libyan al Qaeda suspect in Tripoli, said on Tuesday that Libyans accused of crimes should be tried at home, but that the raid would not harm ties with Washington.
His remarks reflected a desire to preserve relations with a major foreign ally without provoking a backlash from Islamist militants who control swathes of Libya, an OPEC oil producer.
Militant groups angered over Saturday's raid, including one blamed for the 2012 attack on the UN consulate in Benghazi, took to networking sites to call for revenge assaults on strategic targets including gas pipelines and ships. They also called for the kidnappings of Americans in the capital.
In the operation, UN special forces seized Nazih al-Ragye, known by his alias Abu Anas al-Liby – a Libyan who is a suspect in the 1998 bombings of UN embassies in Kenya and Tanzania that killed 224 civilians.
"Our relationship with the USA is important, and we care about that, but we care too about our citizens, which is our duty," Zeidan told reporters after a meeting with the Moroccan government in Rabat.
"They helped us with our revolution. Our relationship will not be affected by this event, which we will settle in the way that we need to."
The United States will move about 200 Marines to a UN base at Sigonella, Italy from one in Spain in the next day or so, UN military officials said, bolstering the UN ability to respond to any fallout from the raid in Libya.
The United States was among Western states which helped rebels overthrow long-time leader Muammar Gaddafi two years ago.
Chaos is still rife in the vast North African country, enabling militants, some of them affiliated with al Qaeda, to use Libya as a base and to smuggle weapons beyond its borders.
Zeidan said Libyan citizens should be judged in Libya and that Tripoli was in contact with UN authorities to "take all necessary measures in this affair." Libya summoned the UN ambassador on Monday to discuss the issue.
Concerned about the circumstances of his capture, New York-based Human Rights Watch urged the United States to ensure Liby was "promptly charged before a judge and given access to a lawyer in accordance with international human rights law."
UN officials say Liby is being held on a Navy ship in the Mediterranean Sea.
"I assure you that Libyan citizens must be judged in Libya, that Libya doesn't hand over its sons and any country facing this kind of situation would try to settle it wisely," Zeidan said.
He may also have been referring to Saif al-Islam, Gaddafi's son, who is being held in a remote former rebel outpost, and who is at the center of a legal tussle between Libya and the International Criminal Court (ICC).
Libya wants to try Saif al-Islam itself, but has yet to indict him for war crimes. The ICC, which says he might face the death penalty in Libya, wants to judge him for crimes against humanity.
CALLS FOR REVENGE
North Africa is home to Al Qaeda in the Islamic Maghreb and its affiliates. Since the French military campaign against Islamist insurgents in nearby Mali earlier this year, more militants have fled into southern Libya's remote desert regions.
Libya's branch of the Ansar al-Sharia group called on Tuesday for mass protests to press for the release of al-Liby, saying the Tripoli government had capitulated to the enemy, the United States.
Libyan officials blame Islamist militants from Ansar al-Sharia for the attack a year ago on the UN consulate compound in the eastern Libyan city of Benghazi, during which the UN ambassador was killed.
"If we remain silent, then we are sinful and it is a shame on us and our history," the group said on a Facebook page, which was monitored by the SITE service.
Among other revenge calls posted on the Internet is one from Libyan jihadis on a Facebook page called "Benghazi is Protected by its People," who told Libyans to seal off access to Tripoli and kidnap citizens of the United States and its allies in order to use them to bargain for the release of imprisoned militants.
It also urged them to damage pipelines exporting gas to Europe, and to attack ships and planes.
A separate group called "the Revolutionaries of Benghazi – al-Bayda, Derna" accused Libya's leaders of having prior knowledge of the UN raid. Zeidan said at the weekend the government had asked the United States to explain the raid.
The group pledged to fight "everyone who betrayed his country and involved himself in this conspiracy. We say that this shameful act will cost the Libyan government a lot and it will be as you will see and not as you hear."
Liby is wanted by the FBI, which gives his age as 49 and had offered a $5 million reward for help in capturing him.
He was indicted in 2000 along with 20 other al Qaeda suspects including the network's late leader Osama bin Laden, who was killed in a UN raid in Pakistan in 2011, and his successor, Ayman al-Zawahri.