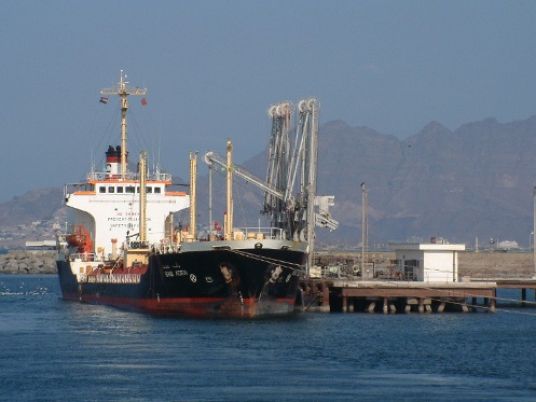 Some 42 refugees, who were carrying official UN refugee agency (UNHCR) documents, were killed while travelling by boat from Yemen to Sudan late on Thursday in the Bab el-Mandeb strait about 48 km from the Red Sea port of Hodeidah.
A Saudi statement released on Sunday said placing the port under UN control would: "facilitate the flow of humanitarian supplies to the Yemeni people, while at the same time ending the use of the port for weapons smuggling and people trafficking."
"We are also aware of allegations that the attack was carried out by a helicopter and naval vessel belonging to the Saudi-led coalition," the Saudi-led alliance said in the statement.
"We can confirm the coalition was not responsible for any attack on a refugee boat on Friday and […] there was no firing by any coalition forces on Friday in the area of Hodeida," the statement continued.
It did not address a call by Somalia to investigate the incident. Somalia itself is a member of the coalition fighting against Shia Houthi rebels in Yemen.
Pentagon spokesman Adam Stump on Friday denied US involvement, saying no US strikes had been conducted in Yemen in the previous 24 hours. The US also supports the Saudi-led force in Yemen.
Somali refugees at the Red Sea port of Hodeidah
The rebel-controlled Saba agency reported the refugees had been attacked from the air by the Saudi-led coalition, but did not provide further details.
The incident happened as the Saudi-led coalition was reportedly preparing to launch a wider operation against the port city. A local news agency reported what it called "a sharp rise" in the coalition's air raids on Thursday around the port.
Aid workers said the attack had involved a helicopter.
"We do not know who carried it out, but survivors said they came under attack from another boat at 9 pm, the crew used lights and shouted to signal this is a civilian boat," Iolanda Jaquemet, a spokeswoman for the International Committee of the Red Cross said. "Nevertheless, it did not have any effect and a helicopter joined in the attack," she said.
Refugees and asylum seekers have been moving out of Yemen and heading north because of deteriorating conditions.
The Red Sea port of Hodeidah is near the Bab al-Mandab strait. This is a strategic waterway through which nearly four million barrels of oil are shipped daily. It is under the control of Yemen's Houthi movement and part of a battlefront where forces loyal to Yemeni President Abd-Rabbu Mansour Hadi are fighting the Iran-allied Houthi movement, which controls most of northern and western Yemen.
The Saudi-led coalition was formed in 2015 to fight the Houthi rebels and troops loyal to former president Ali Abdullah Saleh.