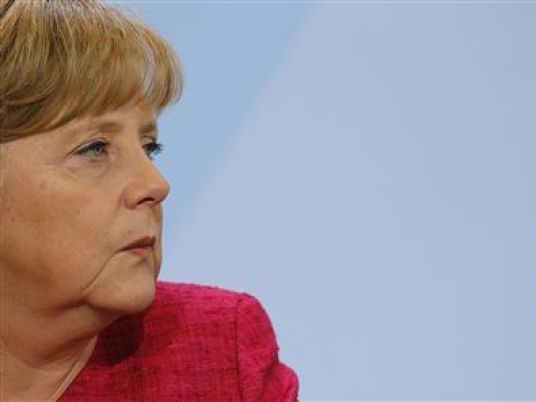 According to DPA news agency, Germany hesitated for a long time, before inviting Egyptian President Abdel Fattah al-Sisi for the two-day visit scheduled for Wednesday, 3 June. The agency describes President Sisi, who is scheduled to meet with German President Joachim Gauk and Chancellor Angela Merkel, as a "difficult guest".
The agency said that Germany is apparently showing a "realistic" attitude in welcoming Sisi, explaining that regime disintegration in Libya, Yemen and Syria might encourage Berlin to disregard democracy-related observations on Egypt, which enjoys a more "cohesive" government.
DPA, however, quoted some German politicians as suggesting that despite welcoming the Egyptian President's visit, democratic reform still matters.
Katrin Goring-Eckardt, chairwoman of the Green Party's parliamentary bloc, told the agency that the red-carpet reception of Sisi gives a wrong signal, arguing that the German government has thus failed to tell Sisi that gaining German support requires fair parliamentary elections and the establishment of a democratic system.
DPA added that the Green Party refuses to meet with Sisi outside of the Parliament, pointing that it was not only the German opposition who objected to Sisi's visit, but also a number of government officials. Also the Bundestag speaker, Norbert Lammert, a member of Merkel's political party, said two weeks ago he did not want to meet with Sisi during the visit.
"Despite expectations from Egypt to schedule a date for the long-awaited parliamentary elections, what we are witnessing in recent months is a systematic persecution of opposition groups, mass arrests, convictions to lengthy prison terms and an incredible number of death sentences, which include the former parliament speaker al-Katatni," the statement by Lammert's office said.
Other German politicians, however, see no problem in convening with the Egyptian guest, according to the agency.
Volker Kauder, head of the Christian Democratic Union, said he plans to meet with Sisi at his hotel on Thursday. The same stance was expressed by the German Left Party, which sought to arrange for a meeting before the visit, the agency said.
Edited translation from DPA