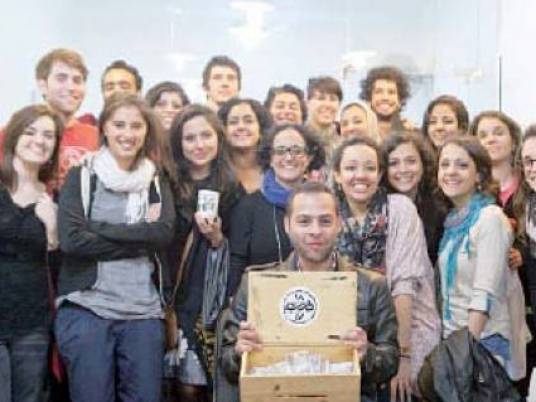 Egypt's Agriculture and Land Reclamation Minister Essam Fayed met with UN Food and Agriculture Organization (FAO) representatives who arrived in Cairo on Monday to discuss joint cooperation on field irrigation development, the use of solar power in running irrigation networks and the reclamation of 1.5 million acres in Upper Egypt provinces and Sinai.
President Abdel Fattah al-Sisi launched in December 2015 the project to reclaim 1.5 million acres in Upper Egypt governorates and Sinai.
Fayed met with FAO Assistant Director General for North Africa and the Near East Abdel Salam Ould Ahmed on Monday.
Ould Ahmed said in a statement Monday that the mission aims to stress the organization's commitment to Egypt and aims to discuss the high-level talks between the director general of the FAO and Sisi during the latter's visit to the headquarters of the organization in Rome.
The FAO is looking forward to strengthening the historical cooperation with Egypt in several areas, including the sustainable management of water resources and the use of renewable energy and clean technology in agriculture as well as the sustainable management of fish farms, said Ould Ahmed.
The statement added that current FAO projects in Egypt include providing support for the fight against bird flu, reducing the waste of food, the use of solar energy for irrigation, promoting the agricultural cooperatives system and the development of methods of calculating irrigation water through remote sensing.
Edited translation from Al-Masry Al-Youm