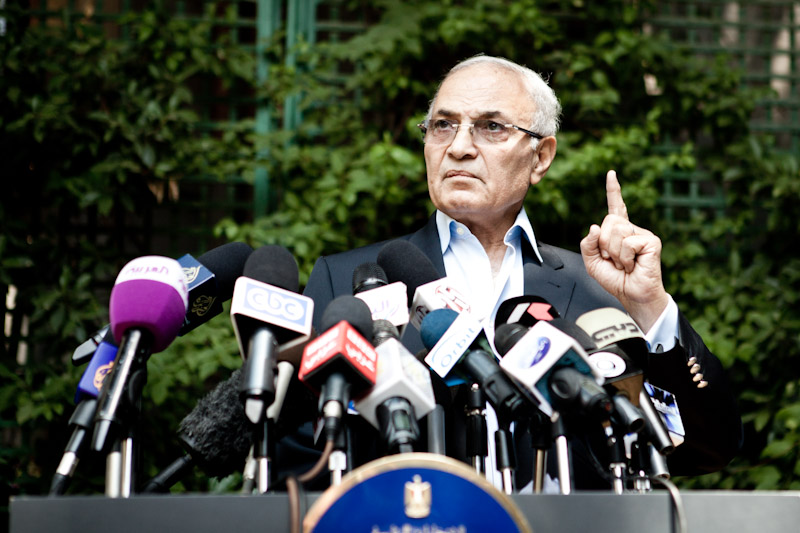 Well-known television host Lamis al-Hadidy said on Monday evening that she talked on the phone to former presidential candidate and former Prime Minister Ahmed Shafiq to find out if he will run in next years presidential elections on the Hona al-Assema talkshow on CBC channel.
Shafiq said that he would decide if he would run as a candidate in presidential elections scheduled for some time in 2018 and announce it within a week or 10 days, according to al-Hadidy.
Al-Haddidy also said she talked to the activist Mamdouh Hamza, the head of the political opposition bloc the Front for Conscience for Change.
A number of public figures and politicians have denied having links with the Front of Conscience for Change or that they have participated in the bloc's meetings including former presidential hopeful Amr Moussa, activist Mohamed Aboul Ghar, and former MP Amr al-Shobaky, Hadidy said.
Though Hadidy said that when she talked to Hamza he confirmed that meetings were being held to officially launch an opposition bloc.
During the show, Hadidy criticized attacks against the political opposition.
"The opposition has to disagree with the regime. This is self-evident…Opposing [the regime] is not a betrayal but rather reflects different views for the benefit of this country," Hadidy said.
Founder of al-Tayaar al-Shaabi (The Popular Current), Hamden Sabbahi, announced that earlier this week he would not run in the upcoming presidential elections.
Sabbahi ran for president in the 2012 and 2014 elections. He obtained over 4 million votes, coming in third in the first round of the 2012 elections, while obtaining under a million votes in the 2014 elections — losing by a massive margin to current president Abdel Fattah al-Sisi. He founded the Nassrist al-Karama party in 1996, and has led al-Tayaar al-Shaabi since 2012.
Shafiq, who is currently residing in the United Arab Emirates, was a candidate in Egypt's 2012 presidential elections, where he lost by a slim margin to the now ousted Mohamed Morsi of the Muslim Brotherhood. Shafiq was a senior commander in the Egyptian Air Force and later served as Prime Minister of Egypt.
Following the breakout of the 25 January Revolution, he was appointed as prime minister by ousted President Hosni Mubarak on January 29, 2011 until March 3, 2011.
Moussa has also announced he does not plan to run in the upcoming presidential elections, scheduled for 2018.
Egypt's current constitution stipulates in Article 140 that Egypt's president can hold office for two four year terms.