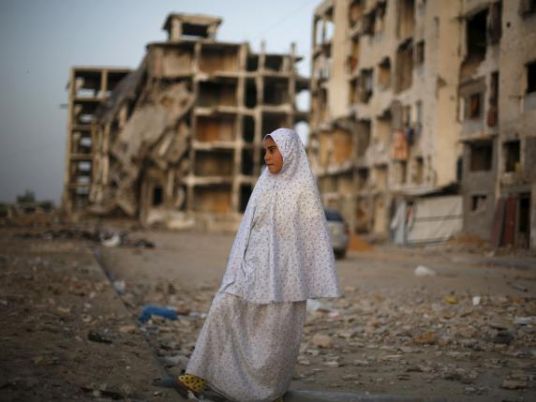 Reconstruction aid to over 1,000 families in Gaza has been suspended due to a lack of materials, the United Nations said Friday, after Israel banned the private import of cement over corruption claims.
Israel suspended the imports of cement to Gaza early this month after some of the supplies were allegedly diverted.
The ban has led to acute shortages that have brought much of the reconstruction to a halt, the UN said.
"Organisations providing assistance have had to suspend cash assistance for house repairs to over 1,370 families as a result of scarcity and acute price increases," a statement from the UN Office for the Coordination of Humanitarian Affairs said.
"In addition, payment to 1,550 families scheduled to start reconstruction are being delayed due to the lack of available cement."
Cement imports are vital for the Palestinian enclave after a devastating 2014 war between Israel and the Islamist movement Hamas which rules the enclave and other Palestinian factions.
However, Israel accuses Hamas of using the cement to build tunnels and this month announced the ban after accusing Imad al-Baz, deputy director of the economy ministry, of diverting supplies.
He denied the claims.
UN envoy Nickolay Mladenov warned that anyone misappropriating the cement was "stealing from his own people and adding to the suffering of the people of Gaza."
Over 75,000 people whose homes were either destroyed or severely damaged remain displaced, according to the UN.
An Israeli blockade severely restricts the movement of people and goods into and out of the territory, and Egypt's sole border with Gaza has also remained largely closed since 2013.