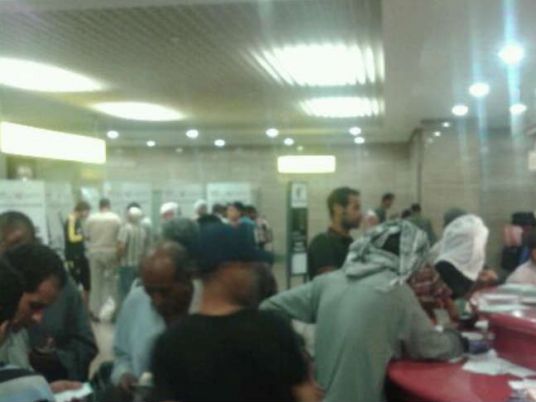 An informed diplomatic source from the Foreign Ministry said the air bridge set up to transfer Egyptians stranded on the Libyan-Tunisian borders who were fleeing violence in Libya has been halted.
All Egyptians on the Libyan-Tunisian border of Ras Jdir were evacuated.
The last two flights arrived in Cairo on Monday carrying 500 Egyptians, he told Al-Masry Al-Youm. The ministry decided to end the work of the Egyptian consulate team that has been there on there borders since all Egyptians have been evacuated.
"The total number of evacuated Egyptians reached 15,000," the source said. "They were transported on 55 flights and others arrived via Aida ship."
Edited translation from Al-Masry Al-Youm