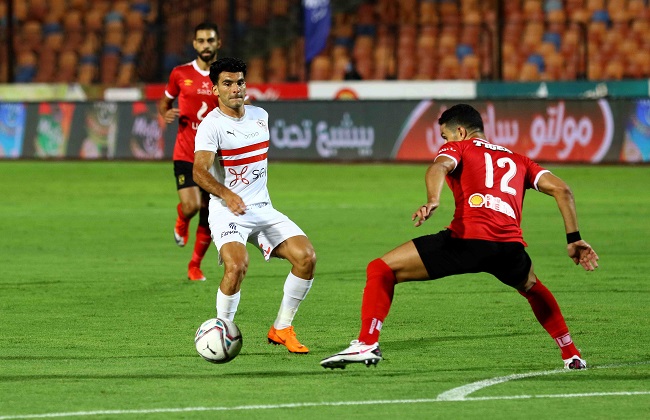 The Al-Ahly football team on on Sunday will meet Zamalek for a postponed match from the fourth round of Egyptian Premier League.
The match will be held at Cairo International Stadium at nine pm.
The match's referee team consists of Mahmoud Al-Banna, the Referee of the Square, Mahmoud Abu Al-Rijal the Assistant Referee, Ahmed Tawfiq Talab and Mohammed Maarouf as the fourth Referees, Muhammad Adel as the Video Referee and Mahmoud Ashour as the Video Assistant Referee.
The two teams will play against each other for 15 matches this Ramadan.
Al-Ahly managed to win over Zamalek in seven matches, while Zamalek won over Al-Ahly in three matches. Al-Ahly scored 22 goals in the matches against Zamalek.
Wajeh Mostafa scored Ahly's first goals against Zamalek during Ramadan while Mohammed Abu Trika scored the last goal.
Abu Trika scored six goals in all matches he played against Zamalek this month.