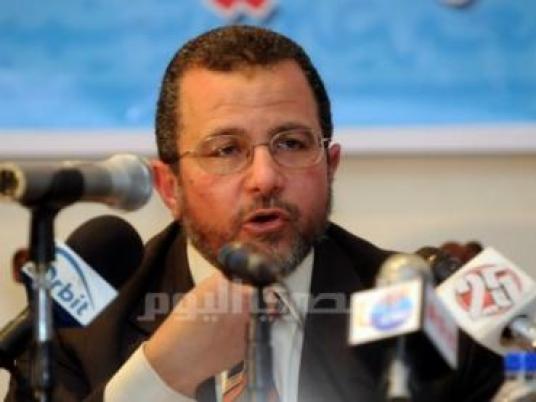 There is a "strong push" to dismiss the current Cabinet led by Prime Minister Hesham Qandil who took office after President Mohamed Morsy's election in July 2012, state-run Al-Akhbar newspaper reported on Monday.
The paper cited unknown sources as saying that the Nour Party's leadership asked Morsy during a meeting two days ago to quickly remove the current Cabinet and appoint a new one, while also reporting that senior Dostour Party member and international law professor Hossam Eissa may be named as Qandil's replacement.
However, the paper also quoted Essam Erian, deputy head of the Freedom and Justice Party, as saying that there will be no new Cabinet before parliamentary elections. It also reported that he said that those who want a new Cabinet before elections "want to defy popular will and grab official positions before elections."
The paper also said that Nader Bakkar, spokesperson for the Nour Party, denied that Morsy rejected the party's proposal to appoint a new, technocratic Cabinet and replace Prosecutor General Talaat Abdallah.