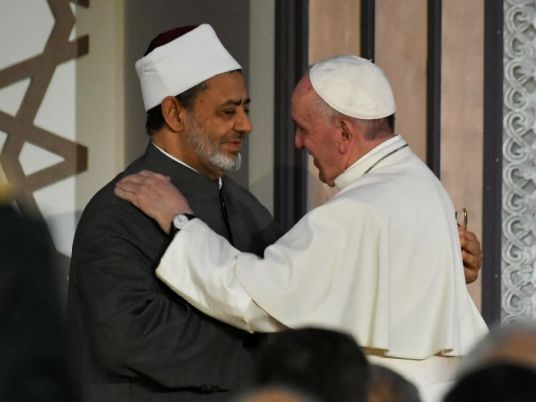 Al-Azhar Grand Sheikh Ahmed al-Tayeb on Twitter wished Pope Francis a speedy recovery from his illness.
"I wish my dear brother Francis a speedy recovery to restore his health and can continue his dedication to humanity," he tweeted.
An operation on the large intestine was performed on 84-year-old Pope Francis on Sunday in the Italian capital, Rome.
Prior to that, Vatican spokesperson Matteo Bruni announced that Pope Francis entered a hospital in Rome on Sunday afternoon to perform a "scheduled surgery" on the colon, explaining that Pope Francis was suffering from "symptomatic diverticular stenosis" in the colon, which causes stomach pain, bloating and affects the intestines.
Later, the Vatican announced that the condition of Pope Francis after the surgery is stable, while the Italian news agency reported that Pope Francis will remain in hospital for at least five days.