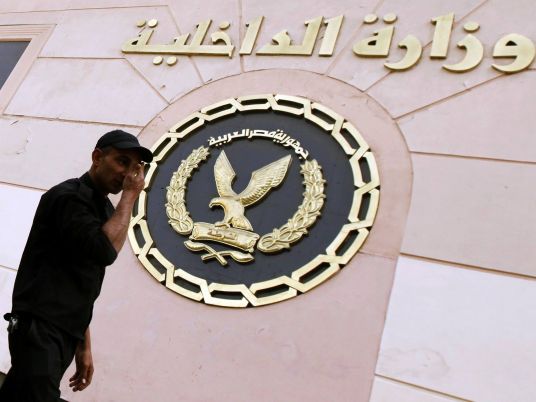 The Ministry of Interior has identified the perpetrators of the al-Badrashin attack on Friday, which led to the killing of five policemen, a sergeant and three conscripts.
The perpetrators are thought to be members of the Ganoub al-Giza (West Giza) cluster cell, which implemented over 18 terrorist attacks in Giza, alleges the Minster of Interior investigations.
According to the inquiries by the investigations' squad, the perpetrators were responsible for the attack on a transit-duty station "Carta," close to al-Balida village in al-Ayatt, which led to the killing of two armed forces' officers and a conscript.
The security forces delivered photos taken from the oil station's cameras to the police reporters to identify the perpetrators' identity, raided their homes in al-Hawamdeya and Badrashin areas and interrogated their families. Eight suspicious persons were arrested for joining the cell and have been screened by the Homeland Security sector.
The perpetrators, according to an official person in the Giza Security Directorate, were involved in killing three officers in a transit-duty station in Badrashin last week.
Inquiries by Giza investigations further added Giza security forces, in co-operation with the Homeland Security, arrested most leaders of South Giza cell, which the perpetrators belong to.
The inquiries, which are made under the supervision of Major General Hesham al-Eraki, director of Giza Security Directorate, revealed that the investigation's squad headed to Tora prison yesterday to speak to arrested members of the cell, in search of information about the perpetrators and identify the remaining fugitive elements.
The investigation squad, after viewing video camera footage, have identified the names of perpetrators from Badrashin and Hawamdia.
Edited Translation From Al-Masry Al-Youm