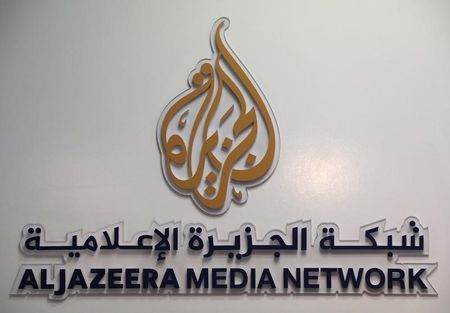 Qatar-based satellite news channel Al Jazeera accused Egypt on Monday of detaining one of its producers on "fabricated charges," its latest newsroom employee to be entangled in their bitter dispute.
The broadcaster issued a statement describing the allegations levied by Egypt's Interior Ministry against Mahmoud Hussein as containing "an alarming number of false facts and allegations."
Egypt said Sunday it detained Hussein at a home in Cairo. It said he was instructed by his Doha-based employer to publish "false rumors" about the country.
Al Jazeera said Hussein didn't work as a "correspondent supervisor as alleged," but as a producer for its Arabic-language channel.
"Mahmoud went to Egypt to visit his family during his vacation with full confidence in himself, his profession and his integrity," the broadcaster said.
It is unclear if Hussein has a lawyer. Egyptian officials have said he'll be held for 15 days pending investigation.
This is the latest arrest by Egypt targeting the Qatar-state-funded broadcaster, whose coverage in the years after the country's 2011 uprising and 2013 military overthrow of elected President Mohammed Morsi has drawn intense government criticism.
Three Al Jazeera English employees were convicted and imprisoned in June 2014 over allegations of collaborating with the now-banned Muslim Brotherhood, a case that drew international condemnation. Qatar's conservative rulers have strong ties to the Brotherhood, to which Morsi belonged.
One of the journalists, Australian Peter Greste, was deported from Egypt in February 2015. The other two, Canadian-Egyptian Mohammed Fahmy and Egyptian Baher Mohammed, received presidential pardons in September 2015.
Al Jazeera Arabic reporter Abdullah Elshamy, who also was held for 10 months without charge, was later released after a hunger strike.
Meanwhile, two separate Al Jazeera employees were sentenced to death in absentia this June for passing secret state documents to Qatar, renewing tensions between the two nations.