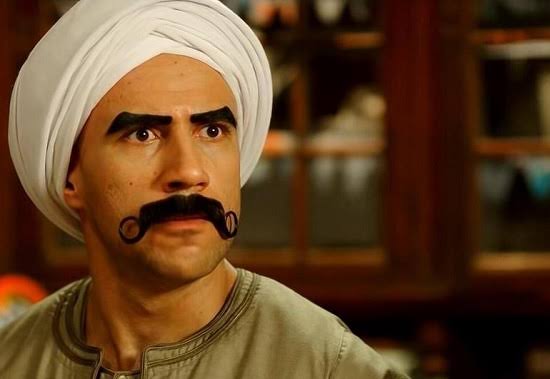 "Al- Kebeer Away" is season six for Egyptian star Ahmed Mekky and will be shown exclusively on ON channel and will screen during Ramadan 2022, the channel announced.
The channel began advertising by placing the series' banners on bridges and main roads in Cairo and Giza, 25 days before the start of the month of Ramadan.
The adventures of the three brothers al- Kebeer Away, Johnny and Hazaloum will continue in season six: where the three characters reappear again six years after the presentation of season five in 2015.
Al-Kebeer Awy becomes committed to raising his children, Atra and Johnny, and decides to marry a woman to take care of them.
As for Johnny he tries to find a profitable job and therefore decides to make videos on the social media for the  "Mazarita" people.
The third brother, Hazaloum, remains as he is involved in many problems wherever he is.
Season six is starring Mekky, Rahma Ahmed, Mohamed Salam, Bayoumy Fouad, Hisham Ismail, Sama Ibrahim, Mohamed Otaka, with the assistance of a guest of honor in every two episodes.
These include Maged al-Kidwany, Hamdy al-Merghany. Season six is written by Mustafa Saqr, and directed by Ahmed al-Gendy.
The first part of the series was shown in 2010 and achieved great success to become one of the most prominent comedy series shown in Ramadan every year.
Four other parts were presented in 2011, 2013, 2014, and 2015.
The series events revolve around the mayor of the village of "Mazarita", who discovered that he had two twin brothers.
Comic situations and paradoxes occur throughout the series between the three brothers.