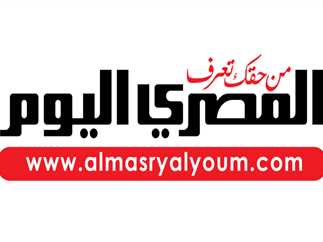 The Forbes Middle East magazine stated that the "Al-Masry Al-Youm" website is the most powerful website in Egypt in terms of number of visits, and is among the largest visited websites in the Middle East and North Africa for 2021.
The magazine said that according to the Narrative platform, which provides digital market data for publishers and digital service providers, almasryalyoum.com ranked first in Egypt, and seventh in the top ten most visited websites in the Middle East and North Africa. Another Egyptian website for motherhood and childhood ranked tenth on the list.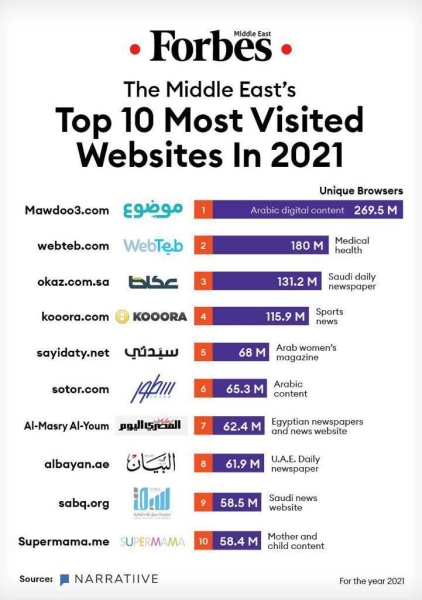 The list published by the magazine included four websites based in Saudi Arabia, including a joint website headquartered in Saudi Arabia and Jordan, while four websites were in Jordan, including three joint websites with headquarters in other countries, including UAE, Saudi Arabia, and Egypt.
On list three websites were from the UAE, including a joint website, with in Jordan.
Egypt had two websites on list, the first was Al-Masry Al-Youm and the other was a joint website between Egypt and Jordan.
The magazine described Al-Masry Al-Youm as an independent Egyptian media institution that publishes a daily leading and independent newspaper in the Arabic language in Egypt.
The magazine said that the first issue of the newspaper was released to the public on June 7, 2004, with a focus on the Egyptian economy, politics, sports and major events taking place in Egypt.
The magazine added that Al-Masry Al-Youm Foundation launched an English-language website in 2009, the Egypt Independent website, which provides news coverage, opinion articles and in-depth features on the most important events in Egypt.
According to the latest data recorded on January 26, 2022, the Al-Masry Al-Youm channel on YouTube has more than 1.34 million subscribers and about 650 million views, specializing in news coverage, documentary film production, television programs and live coverage of events, while the website has over 6 million followers on Twitter and more than 13 million followers on Facebook.